Total Life Changes Partners With Legendary MLM Trainer Dale Calvert
December 10, 2015
By Nicole Dunkley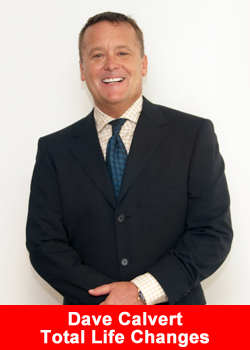 Dale Calvert has been a trusted friend of Total Life Changes' founder and CEO Jack Fallon for nearly twenty years. Over this time period Dale and Jack have developed a strong friendship and have shared many insights together about building a successful Multi-Level Marketing Company. Dale has participated in several TLC events, providing leaders with many useful strategies toward building their teams through the use of proven duplicable systems.
Dale Calvert is the CEO of Calvert Marketing Group. The company is a training and coaching company for the network marketing industry. Calvert has been most known for being involved in network marketing companies in the diet and weight loss industries.
Dale Calvert has many training systems and training programs that have made him prevalent in the network marketing industry. Top leaders in the industry may recognize these popular titles: The Power of a Dream, and the Confessions of a Network Marketing Millionaire. Dale is also an author for The Network Marketing Magazine with 17 articles to date. Calvert has dedicated the latter years of his career toward providing proven network marketing principles and materials that leaders can duplicate to grow their businesses. It is for this reason that Jack Fallon has decided to bring Dale's expertise in training and MLM principles to the leaders of Total Life Changes.
"My goal is to provide our leadership with access to some of the best trainers and consultants in the industry. My friendship with Dale has helped me to grow as an owner and I have invited Dale to some of our events in the past two years to provide our reps an opportunity to listen and learn from one of the industry's best. I reached out to Dale recently and had several meaningful conversations about the growth of TLC and the direction of the company over the next three years. TLC has a very committed team of leaders and distributors with many goals of their own. Just last year our strongest leadership and our corporate team met and discussed the direction of the company. At the start of 2014, we all agreed to work together more closely and break $100 million in sales and I believe we are positioned to do that as we close out the fourth quarter of 2015. Our goal over the next few years is to reach $500 million, and that is where Dale's expertise comes into play. I believe he has the right tools, knowledge, and experience that will greatly impact and influence thousands of our distributors," stated Jack Fallon.
Dale Calvert hosted his first webinar for Total Life Changes distributors Saturday, December 5, 2015. Over 350 participants tuned in and listened to Dale's background and history in the industry for the first time. "I am excited to have the opportunity to work with the TLC staff and field leaders. The current plan is to provide a training webinar for all field leaders the first Saturday of every month! My goal is simple, share wisdom of the ages success principles and proven systems that I know, when implemented, will help you move forward in your business and your life," explains Dale. Click HERE to listen to the replay of Saturday's webinar and find out more about Dale Calvert and the network marketing tools he has to offer.
About Total Life Changes
Total Life Changes offers an amazing line of health and beauty products along with a great business opportunity. CEO Jack Fallon created Total Life Changes over 16 years ago with a single product: Iaso™ NutraBurst. We have continued to grow the Iaso® brand of products like our popular Iaso™ Tea. Our hybrid binary system allows IBOs of TLC to be compensated quickly for introducing new reps to our products and business opportunity. We are dedicated to providing the greatest opportunity for you to feel healthier and flourish financially. Join us and thousands of others who have benefited with TLC.