Xango Wants To Attract Young Reps
December 4, 2015
By Team Business For Home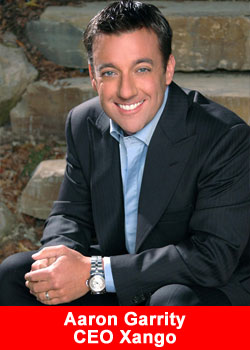 XANGO, a global wellness and direct sales leader, today announced a new program focused on helping entrepreneurially minded millennials develop an independent business focused on healthy living and social responsibility.
The initiative, called MBX, provides innovative products, tools, and training to help young entrepreneurs build a thriving direct sales organization at their own pace and without needing access to capital. The acronym stands for millennial builders of XANGO, but the program is broader than just that.
At a time when the traditional job market often fails to meet demand, MBX provides a path for millennials to advance their future while benefiting from a global network of experienced direct sellers looking to mentor and develop the next generation of entrepreneurs and leaders.
MBX is designed for the confident, socially conscious millennial who aspires to enjoy a better, healthier lifestyle while building an independent business with lasting potential, said XANGO CEO and Chairman Aaron Garrity.

Natural networkers and very savvy with technology, these driven young entrepreneurs are finding great opportunities with XANGO to take control of their future and shape it on their own terms.
MBX is the brainchild of Garrity and his business partners, built in close collaboration with XANGO's growing contingent of millennial entrepreneurs.
Perhaps more than previous generations, millennials are open to starting their own businesses and building their financial future outside of the traditional economy. In part, this is due to prevailing stagnant job-creation conditions, with an economy that continues to leave many underemployed. Pew Research, however, finds that millennials are optimistic about the future and their ability to change the course of society for the better. Accordingly, recent research from The Kauffman Foundation finds that millennials make up nearly one-third of all entrepreneurs in the U.S.
Statistically, according to Pew surveys, millennials differ from previous generations in many other ways. They are generally less trusting of and dependent upon traditional institutions that include corporations, governments and political parties. Millennials are more culturally diverse than older populations, and their attitudes may have been shaped in part by the availability of social networking and the ability to connect with anyone, anytime, anywhere in the world — making millennials well-suited to build a future with XANGO.
The opportunity to build a lasting, independent business, at their own pace and supported by a global network of peers, appeals greatly to millennials. Those choosing to build their future with XANGO include those young in their careers, recent college graduates and college students using their new income to help pay tuition or to improve their lifestyle as they finish their degree.
MBX participants enjoy an active, healthy lifestyle fueled by natural products based on nature's finest ingredients. This includes formulas, based on plants like mangosteen and other leading botanicals, designed to replace energy drinks and protein powders commonly available in supermarkets and food stores. MBX sellers have access to a global brand with sophisticated marketing and operations in more than 40 countries, spanning six continents. MBX participants can build a global business without the typical overhead, because product orders, shipping, and commission payments are handled by XANGO through an advanced business-administration portal.
Millennials are increasingly independent and resourceful in building their financial portfolio and planning for the future, said Garrity. For those who want to be their own boss and be part of a global cause-based movement, we invite them to look at MBX.
About XANGO, LLC
A leading global nutrition company, XANGO, LLC, is a recognized leader in health and wellness products. Currently expanding into a wider range of botanicals, XANGO was the first company to market a premium mangosteen beverage, XANGO® Juice, to consumers worldwide.
XANGO is privately owned and powered by a global network of more than 2 million independent distributors in the U.S. and more than 40 international markets, including Canada, Mexico, Australia, Japan, Russia, South Africa and more. For details, visit www.xango.com.