Elken To Open Into The Philippines Market
January 12, 2016
By Nicole Dunkley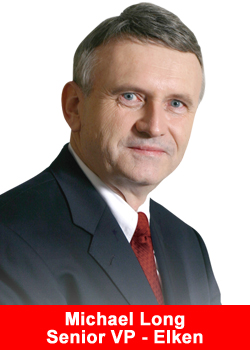 Leading Malaysian direct selling company Elken is tapping into growth in the Asia Pacific region with its forthcoming entry into the Philippines.
The company coordinated a soft launch in the Philippines in December 2015, hosting public events to introduce its business model and extensive range of products.
The Elken product line, number more than 500 across the categories of cosmetics, personal care, wellness, food and beverage, and home care. An organic spirulina supplement and water purification system are among the company's top-selling products.
The Philippines is one of the fastest-growing direct selling markets in the world, according to research by the World Federation of Direct Selling Associations. From 2011 to 2014, constant dollar revenue from direct sales increased at a compound annual growth rate (CAGR) of 17.6 percent, outpaced only by growth in China and Vietnam.
With the official opening of the Philippines, Elken's operations will extend to 11 markets, including Malaysia, Singapore, Indonesia, Thailand, Brunei, Hong Kong, India, Vietnam, Cambodia and Taiwan.
The company, which has been in business for 20 years, has offices in 30 cities. Elken reported revenue of $233 million in 2013, earning the No. 50 spot on the 2014 DSN Global 100, before declining to participate in the 2015 ranking.
About Elken
Since its establishment in 1995, Elken's vision has always been to enrich lives. It has unfalteringly lived up to its philosophy of "Elken builds you. To build others." As one of the leading direct selling companies in Malaysia, Elken has become a sterling example of a home grown success. It has also established a stronghold in nine countries in the Asia Pacific region, namely Hong Kong, Taiwan, Vietnam, Cambodia, Philippines, India, Thailand, Indonesia, Brunei and Singapore.