Meg Crofton Joins Tupperware Brands Board Of Directors
January 27, 2016
By Nicole Dunkley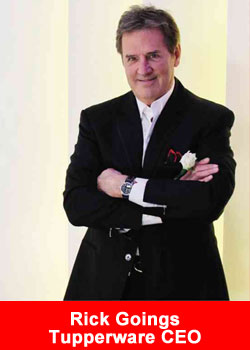 Tupperware Brands Corporation, recently announced that Meg Crofton has been elected to the company's board of directors, joining 12 other board members, including Rick Goings, Chairman and CEO.
"We are very happy to welcome Meg to the board," said Goings. "Her nearly four decades of experience in operations for a large global brand and her proven track record of delivering results will bring new knowledge to our leadership team, helping to form new perspectives as we head into 2016."
Crofton is the former president of Walt Disney Parks and Resorts' U.S. and France operations. She is a 35-year veteran of the Walt Disney Company, serving numerous leadership roles over the years, spanning from diversified operations, staff and executive roles.
Prior to working at the Walt Disney Company, she worked for AT&T, and began her career at General Telephone & Electronics. Crofton holds a Bachelor of Science in marketing and a Master of Business Administration from University of Central Florida.
"Tupperware Brands is a leading global company with a long history and powerful mission – and the brand is just getting started," said Crofton. "I'm pleased and proud to stand alongside the leadership team and look forward to all we'll achieve in 2016 and beyond."
Crofton has served on several boards over the years, including the Metro Orlando Economic Development Commission, the Florida Council of 100, the University of Florida, Orlando Health, the Dr. Phillips Center for Performing Arts, the Central Florida Commission on Homelessness and Rollins College.
About Tupperware Brands Corporation
Tupperware Brands Corporation is the leading global marketer of innovative, premium products across multiple brands utilizing a relationship-based selling method through an independent sales force of 3.1 million. Product brands and categories include design-centric preparation, storage and serving solutions for the kitchen and home through the Tupperware brand and beauty and personal care products through the Avroy Shlain, BeautiControl, Fuller Cosmetics, NaturCare, Nutrimetics and Nuvo brands.