Nikken – Large Numbers Of Top Leaders Resign
January 26, 2016
By Team Business For Home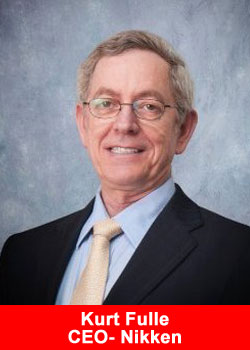 Seems that Nikken has lost many of his top distributors as President Ben Woodward, according to our sources.
In July 2015 Nikken has already closed down 14 international markets.
Kurt H. Fulle Chairman & Chief Executive Officer has send out the next message to the database:
Dear Nikken Consultants and Customers:
Recently there have been some changes in the Nikken Global family. As some of you may have already heard, it is true that several Royal Diamonds, Diamonds and some of their entourage have made the decision to leave Nikken. Ultimately, they did not agree with my vision of Nikken 2.0. Their Why Nikken had run its course. We wish them well in their pursuit of other interests.
I want to assure you that Nikken Global is bigger than any one individual or self-proclaimed group of leaders. This is an exciting time to be in Nikken. Nikken 2.0 embraces the future as I see it for the direct selling industry.
For the first time ever, customers will be able to routinely purchase our products at competitive prices All Consultants will have the opportunity under the Nikken Business Plan to earn a substantial monthly residual income. Our business model is very simple. It is not based on selling an occasional high priced pack. Rather it is based on selling results-driven products at market-competitive prices to customers!
Nikken is not a one hit wonder. We are not a berry company or a salt water company. We are a company that has, and will continue to develop, exciting and meaningful products. Our product line is second to none and is fundamental to building a Wellness Home.
Nikken University has and will continue to be a center for learning. NU provides you materials on relevant subjects such as entrepreneurship, product knowledge, and HBM.
As a result of our commitment and dedication to what we stand for, our mission to promote active wellness will gain renewed momentum and strength. Whenever I ask myself Why Nikken? The Five Pillars of Health always come to mind. Need I say more?
In closing, I anticipate the dawning of a new era of understanding, communication and collaboration between our Field Leaders and the Executive team at Nikken. So, to you, I say we will do just fine.