CVSL Announces Name Change, Provides 2015 Q4 Revenue Estimate
February 2, 2016
By Nicole Dunkley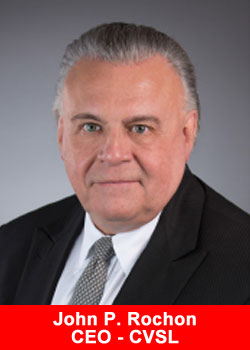 Direct selling conglomerate CVSL is entering the new year with a new name, the company announced Wednesday.

In a preview of its fourth quarter earnings, Texas-based CVSL said it will begin operating under the name JRJR Networks.
When the paperwork is in order, the company's common stock will trade under the symbol JRJR on the NYSE MKT.
"We inherited the CVSL name when we acquired the company three years ago," the junior Rochon said in a statement. "We have always intended to change our name at the appropriate time, to give us a unique identity. Now that we have grown to encompass 10 companies, doing business across the globe as a 'network of networks,' the time has come to assert our new identity."
CVSL's stable of direct-to-consumer brands includes basket and home decor seller The Longaberger Company; award-winning spice maker Your Inspiration At Home; and Tomboy Tools, a purveyor of tools designed for women, among others.
Last year CVSL expanded its international business with the acquisitions of Kleeneze and Betterware, both longstanding U.K.-based businesses. Under the CVSL umbrella, each company retains its unique identity while benefiting from efficiencies in operational areas.
Though management has not said when it will disclose 2015 earnings, CVSL estimates that fourth-quarter pro forma revenue will be in the range of $49 million to $50 million, up from $37.0 million in the third quarter. The results will reflect the addition of Betterware, which the company acquired in October 2015.
About CVSL
CVSL is a growing group of micro-enterprise companies that connect social media networks into an ever-expanding virtual community of social commerce.
CVSL companies currently include The Longaberger Company, a 40-year old maker of hand-crafted baskets and other home decor items; Your Inspiration At Home, an award-winning maker of hand-crafted spices and other gourmet food items from around the world; Project Home (formerly conducting business under the name Tomboy Tools), a direct seller of tools designed for women as well as home security systems;
Agel Enterprises, a global seller of nutritional products in gel form as well as a skin care line sold under the Ageless brand, operating in 40 countries; Paperly, which offers a line of custom stationery and other personalized products; My Secret Kitchen, a U.K.-based seller of gourmet food products; and Uppercase Living, which offers an extensive line of customizable vinyl expressions for display on walls in the home.
In addition, CVSL and Golden Girls, a purchaser of gold and tradable jewelry, have signed a definitive purchase agreement, which is subject to customary closing conditions.