LifeVantage Announces Launch Date For The UK
February 29, 2016
By Nicole Dunkley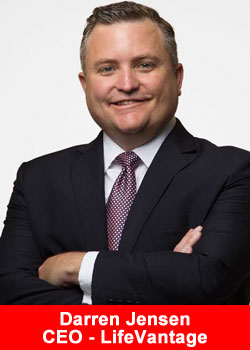 LifeVantage Corporation, has announced its much-anticipated launch into the European Union beginning with the United Kingdom. The company will officially begin sales activities in Great Britain, Wales, Scotland and Northern Ireland on March 2, 2016.
According to the World Federation of Direct Selling Associations (WFDSA), the European Union represented nearly $33 billion in retail sales in 2014.
"The United Kingdom is an ideal fit with our focus of delivering unique and exclusive products throughout the world and the technology-driven culture we are fostering here at LifeVantage," said LifeVantage President and Chief Executive Officer, Darren Jensen.
"The distributors in the United Kingdom are product-oriented business builders who leverage technology to drive their organizations, and the country represents one of the fastest growing markets within the WFDSA."
About LifeVantage Corporation
LifeVantage Corporation (Nasdaq:LFVN), is a science based network marketing company dedicated to visionary science that looks to transform health, wellness and anti-aging internally and externally at the cellular level. The company is the maker of Protandim®, the Nrf2 Synergizer® patented dietary supplement, the TrueScience™ Anti-Aging Skin Care Regimen, Canine Health, the AXIO™ energy product line and the PhysIQ™ smart weight management system. LifeVantage was founded in 2003 and is headquartered in Salt Lake City, Utah.