Mannatech Enters South America With Launch of Colombia
February 14, 2016
By Team Business For Home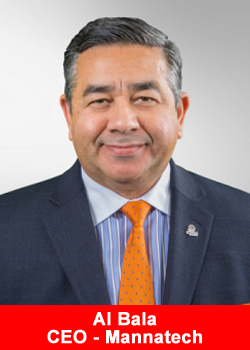 Mannatech, has announced the official launch of its operations in Colombia, adding its 25th international market to the growing list of countries in which it operates.
Mannatech's expansion into Colombia is part of CEO and President, Al Bala's vision to make the company more mobile, social and global.
Bala's drive to make Mannatech known as the top nutritional supplement brand around the world has been boosted by the company's first foray into South America. Mannatech's entrance into Colombia addresses a need for better health and wellness among many people in South America.
The entry into Colombia is part of Mannatech's strategy for expansion in Spanish-speaking markets. In 2014, the company opened in Spain and has well-established operations in Mexico. The company has also seen rapid growth of independent sales Associates from the Latin community in the U.S. and Mexico, which has helped perpetuate the company's efforts to expand into the North American Hispanic and Latin American markets.
"Colombia gives our independent Sales Associates the opportunity to expand their businesses by introducing Mannatech's high-quality health, wellness and skin care products to a whole new region," said Bala.

"Colombia is the gateway to a population of more than 600 million people in Latin America and a vibrant and dynamic $1.3 trillion economy. We are working closely with Associates in U.S. and Mexico who have strong ties into the Latin American market to help ensure our entry into Colombia is supported by a critical mass of Hispanic leadership.

This will ensure our operations will have a strong foundation to help Associates grow their business and further establish our brand as the top nutritional supplement company in the world."
To commemorate its official opening of operations, Mannatech Colombia celebrated on Saturday, February 13 with a ribbon cutting ceremony and will celebrate in April 2016 with a grand opening event at its headquarters in Bogota. Mannatech's Bogota headquarters is located at Av. Carrera 45 No. 108-27, Torre 2, Office 1206, Centro Empresarial Paralelo 108.
Mannatech Colombia's team includes Juan Carlos Arias, Regional Director of Colombia; Olga Zamudio, Sales Director of Hispanic Markets; and Emma Avila-Rocha, International Operations Manager.
About Mannatech
Mannatech, Incorporated, develops high-quality health, weight and fitness, and skin care products that are based on the solid foundation of nutritional science and development standards. Mannatech is dedicated to its platform of Social Entrepreneurship based on the foundation of promoting, aiding and optimizing nutrition where it is needed most around the world.
Mannatech's proprietary products are available through independent sales associates around the globe including North America (United States, Canada, and Mexico), Asia/Pacific (Australia, New Zealand, Japan, Taiwan, Singapore, the Republic of Korea, and Hong Kong), and EMEA (Austria, Denmark, Germany, Norway, Spain, Sweden, the Netherlands, the United Kingdom, Estonia, Finland, the Republic of Ireland, Czech Republic, South Africa, and the Republic of Namibia). For more information, visit Mannatech.com.