TLC's Ambassador's William & Denise Lee Launch The Miracle Tour In Philadelphia
February 23, 2016
By Nicole Dunkley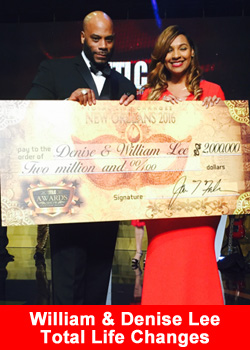 William and Denise saw the vision early on in their journey with Total Life Changes, thus making them very deserving of receiving The Visionary Award, presented to them at the National Conference in New Orleans last month.
Now this incredible couple had the opportunity to host the first in a series of five regional events in their hometown of Philadelphia, followed by a culminating convention in Atlanta, July 2016. The birthplace of the Founding Fathers served as the perfect location to begin sharing The Year of Miracles Tour.
Denise explains how the Year of Miracles Tour came to fruition: "This series of events was the direct result of leadership meetings prior to our corporate event in New Orleans this past January. We knew that we needed to take advantage of our momentum. We couldn't wait three, four, or six months for another large event to maintain this momentum. So it became clear that a series of regional events made the most sense for all of us. We really want to get back to the basics, providing our newest members with valuable training and giving them the opportunity to invite guests to learn about our amazing products and an opportunity to partner as an independent business owner."
The first regional event welcomed a sold out crowd in William and Denise Lee's hometown at the Hilton in Philadelphia. Over 650 guests arrived enthusiastically and participated in a series of trainings. Each of Total Life Changes' product categories was explained in great detail. This was followed by an in-depth review of the five ways to get paid as an Independent Business Owner for TLC.
After an intermission, guests welcomed renowned business and wealth development specialist, TLC's very own Global Director, James Dentley for an interactive 40-minute training that focused on self-empowerment, mindset and personal growth.
This was a very memorable event for William and Denise. William explains the significance of hosting the first of five regional events:
"This event was surreal for my wife and I, who started just one and a half years ago, right here in Philadelphia with fifteen people in a room. And today, to stand on stage in front of a sold out crowd of more than 650 people, in our hometown, is an incredible blessing for Denise and I. We're having so much fun here helping people make Total Life Changes. So many of our customers are having great results with our products and they can't help but create their own testimony. That's what we enjoy the most about this business, introducing people to our products and following up with them on their results."
The Year of Miracles Tour is headed to Houston on March 19th from 11am-5pm, where it will be hosted by TLC Executive Ambassadors Erwin and Twiler Portis at the Marriott Weschase, 2900 Briarpark Drive, Houston, TX 77042. For more information click HERE.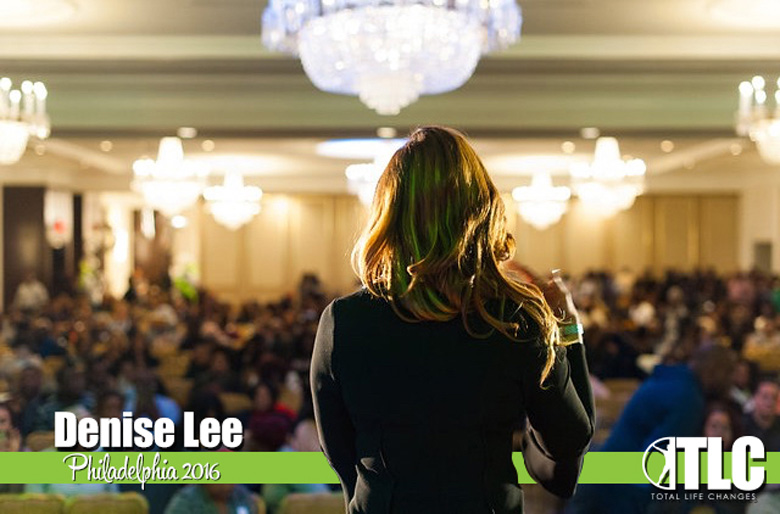 About Total Life Changes
Total Life Changes® offers an amazing line of health and beauty products along with a great business opportunity. Founder and CEO Jack Fallon created TLC over 16 years ago with a single product: Iaso® NutraBurst. We have continued to grow the Iaso® brand of products like our popular Iaso® Tea. Our hybrid binary system allows IBOs of TLC to be compensated quickly for introducing new reps to our products and business opportunity. We are dedicated to providing the greatest opportunity for you to feel healthier and flourish financially. Join us and thousands of others who have already started making Total Life Changes.