Trévo Receives Approval In Belgium; Eyes Further Expansion
February 22, 2016
By Team Business For Home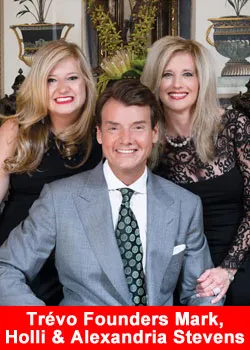 Trévo, the nutritional supplement company based in Oklahoma City, Okla., took another monumental step forward in its quest to become the next billion-dollar brand.
The company received word that it has officially received product approval in Belgium, opening the doors for continued explosive global growth.
Having already opened in over 20 countries since President and CEO, Mark Stevens, founded the company in 2010, Trévo has consistently shown the ability to expand its operation all over the globe.
"We've had the European Union on our radar for quite some time now," Stevens said.
"We are aware of the opportunity available to us there, and we've always had the utmost confidence that our product would far exceed their approval requirements. It goes without saying that this is a monumental moment for Trévo."
With Belgian approval now in hand, Trévo will turn its focus towards other E.U. locations and continue to strategize for the company's operation there.
The company already has plans in place to open offices in the United Kingdom, France, Germany, Italy, Austria, Spain, and Portugal over the course of 2016.
To commemorate the E.U. opening, Stevens has added travel dates there to his 2016 Elevate Tour schedule. The CEO recently returned from events in Dubai, India and Japan, and will continue his tour in Africa in March.
"Obviously this is a very exciting time for Trévo," Stevens said. "We've worked extremely hard to establish ourselves as a truly global company and the results speak for themselves."
ABOUT TRÉVO
Trévo's Founders are Mark and Holli Stevens who have a proven track record of over 16 years as owners of a successful network marketing company. Mark and Holli have also been on the "other side of the table" as independent representatives, building organizations with tens of thousands of members. This dynamic duo also possess nearly four decades of combined business ownership expertise.
Trévo's proprietary blend of over 174 premium nutraceuticals, including maqui and acai berries, mangosteen, amalaki fruit, gotu kola, ashwagandha and a cornucopia of other fabulous nutraceuticals. In fact, Trévo has developed the only nutritional supplement in the world to combine and harness the power of such a remarkable array of vitamins, minerals, "supergreens," antioxidant-packed fruits and vegetables, coral calcium, and herbs from around the globe.
Based in Oklahoma, Trévo LLC is powered by a global network of many thousands of energetic and excited Life and Health Coaches.