Youngevity Appoints Scott McElroy As Director Of IT/Project Management Operations
February 11, 2016
By Nicole Dunkley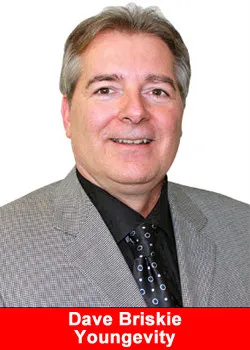 Youngevity International, Inc., a global direct marketer of nutritional and lifestyle products and also a vertically-integrated producer of gourmet coffees for the commercial, retail and direct sales channels, announced today that Scott McElroy has been appointed as Director Information Technology Project Management Operations / Global Technology Solutions Architect.
Scott McElroy brings 30 years of experience in Information Systems and Technology. He is a specialist in advancing strategic architecture, applications development, data center operations, infrastructure, security and core technologies, which support the business on a global scale.
Prior to joining Youngevity, Mr. McElroy led the design, development and implementation of strategic technology initiatives for Cisco Systems, Deloitte, Intel Corporation, Northern Trust of Chicago, The VONS Companies and numerous Fortune 500 companies while serving as President and CEO of two Southern California-based technology consultancies.
Mr. McElroy also managed the Office of Strategic Initiatives for First American Title's Professional Real Estate Services where he directed a portfolio of large-scale application development projects valued in excess of $15M. In addition to numerous professional certifications, Scott McElroy has a B.S. in Business Administration and Information Systems from California State Polytechnic University, Pomona. He has been involved in numerous professional, community and technology organizations and has been formally recognized for his efforts by both the California State Assembly and California State Senate.
Dave Briskie, President and CFO of Youngevity, said, We are pleased that Scott McElroy has joined the management team at Youngevity. The Company is committed to leveraging state of the art technology to improve the overall operating environment and to assure the highest quality of customer experience. We will certainly benefit from Scott's experience and knowledge and he has come to us with many recommendations on how we can use technology to improve our overall business. We look forward to his leadership as he advances the overall direction of our technology operations.
Scott McElroy stated, I am pleased to join a Company like Youngevity that is committed to ongoing advances in technology. By embracing the best in technology, we will be better able to streamline and advance our global operations.
About Youngevity International, Inc.
Youngevity International, Inc. (OTCQX: YGYI) is a fast-growing, innovative, multi-dimensional company that offers a wide range of consumer products and services, primarily through person-to-person selling relationships that comprise a network of networks. The Company also is a vertically-integrated producer of the finest coffees for the commercial, retail and direct sales channels. The Company was formed after the merger of Youngevity Essential Life Sciences (www.youngevity.com) and Javalution Coffee Company in the summer of 2011. The company was formerly known as AL International, Inc. and changed its name to Youngevity International, Inc. in July 2013.