Natura Brasil Opens New Store In Paris
March 5, 2016
By Nicole Dunkley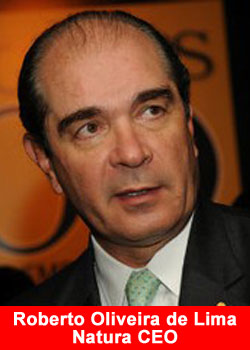 The Brazilian cosmetics brand has inaugurated its new Parisian store. Natura Brasil has left the 6th arrondissement to settle right in the heart of Paris, 35 Rue Sainte-Croix de Bretonnerie, in the Marais quarter, where many prestigious beauty brands are already present.
The new Maison Natura Brasil was designed and created by focusing on the senses and spirit journey, with a mix of technicity and vegetalization in a modern, uncluttered setting made of wood and rough concrete.
Sustainability was not left aside, as it lies at the core of the brand's philosophy: for example, the store was fitted with lights based on fungus mycelium.
With its facial, body, and hair care ranges, Natura Brasil aims to encourage people to take the action needed for building a better world.
It uses ingredients derived from the Brazilian biodiversity and inspired by the ancestral traditions of local populations to make consumers take care of themselves, but also of the planet.
The Parisian Maison Natura Brasil is the brand's only store in the world. In Brazil, Latin America, and the rest of the world, Natura is distributed through direct selling online and via ambassadors. However, the Brazilian cosmetics giant has announced their intention to modify this commercial strategy and should open several points of sale in Brazil in 2016.
About Natura Cosmetics
Natura Cosmetics is Brazil's largest company in the personal care industry, perfumery and cosmetics and also in the segment of direct sales. With our headquarters in Cajamar (SP), we have strong presence in Latin America with operations in Argentina, Chile, Mexico, Peru, Colombia and France. Through distributors, our products also come to Bolivia. The structure is completed with eight distribution centers in Brazil and six in international operations that handle about 62,300 requests for NCs per day.