Trévo Introduces Cash Rewards
March 8, 2016
By Team Business For Home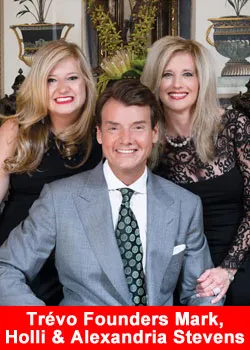 Trévo, the nutritional supplement company based in Oklahoma City, Okla. USA, is looking skyward in 2016 and has a new promotion to show for it. According to a recent press release the company is offering huge cash rewards through the latest promotion.
Trévo Elevate launched in February of this year and has been a tremendous success for the company and its Life and Health Coaches. The focus behind the promotion was for individuals to stop limiting themselves and their success, but rather commit now to truly elevating themselves, their health, their business and their lifestyle in 2016.
In his 23 years in the network marketing industry and 37 years in corporate America, Trévo President and CEO, Mark Stevens, says often times the biggest challenges he sees individuals face are their own mental blocks and excuses.
That is why he wanted to execute a promotion that helps create a path and system for Life and Health Coaches to move up the ranks in the recognition program, allowing more distributers to benefit from Trévo's global pool bonuses.
"This business is absolutely what you make of it and so often I see people limit themselves by claiming they don't have the proper time, or resources or whatever else it may be"
Stevens said.
"But the fact of the matter is you get out everything you pour into this business and more. So we are encouraging our Life and Health Coaches to start elevating their focus and their goals to achieve more."
Much like past promotions, Trévo Elevate features great prizes for coaches based on enrollments and other accomplishments. So what makes Trévo Elevate the company's biggest promotion yet? Cold, Hard, Cash.
In keeping with the "Elevate" theme, Trévo is offering huge cash bonuses to coaches who move up in the recognition rankings. Trévo pays out 12 separate pool bonuses every month globally. There are four categories – Leader, Director, Executive, and Diamond – and when a Life and Health Coach reaches the top level of each category, he or she has the opportunity to earn an Elevate Cash Bonus.
"We are always so proud of our amazing branding team for putting together great prizes and rewards for our promotions," Stevens said.
"But at the end of the day, what is better than cash in your pockets? We understand the hard work that goes into this business, and we want to reward our Life and Health Coaches the right way."
Trévo Elevate will run through June 2016 before the launch of something truly extraordinary coming in August.
ABOUT TRÉVO
Trévo's Founders are Mark and Holli Stevens who have a proven track record of over 16 years as owners of a successful network marketing company. Mark and Holli have also been on the "other side of the table" as independent representatives, building organizations with tens of thousands of members. This dynamic duo also possess nearly four decades of combined business ownership expertise.
Trévo's proprietary blend of over 174 premium nutraceuticals, including maqui and acai berries, mangosteen, amalaki fruit, gotu kola, ashwagandha and a cornucopia of other fabulous nutraceuticals. In fact, Trévo has developed the only nutritional supplement in the world to combine and harness the power of such a remarkable array of vitamins, minerals, "supergreens," antioxidant-packed fruits and vegetables, coral calcium, and herbs from around the globe.
Based in Oklahoma, USA Trévo LLC is powered by a global network of many thousands of energetic and excited Life and Health Coaches.