Le-Vel Named Winner Of Annual BRAVO Growth Award
April 19, 2016
By Team Business For Home International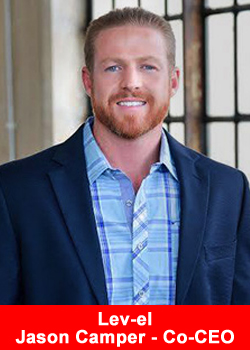 Direct Selling News, has recognized Le-Vel Brands, LLC, the world leader in human nutritional innovation, with its 2016 BRAVO Growth Award during the DSN Global 100 Celebration sponsored by SUCCESS Partners and held April 7 at Dallas' Omni Hotel.
The BRAVO Growth Award recognizes extraordinary year-over-year growth within an industry that in 2014 generated retail sales of $34.5 billion among more than 18 million independent representatives in the United States alone. Le-Vel also was named to the DSN Global 100, an exclusive ranking of the top revenue-generating companies in the worldwide direct selling industry.
The 2016 BRAVO Growth Award honors the company with the largest percentage growth over the past year, says Lauren Lawley Head, Publisher and Editor-in-Chief at DSN. Le-Vel's debut on the Global 100 list at No. 48 is a remarkable achievement.
Just four years old, Le-Vel has taken a decidedly different route to success. Its unorthodox infrastructure is, in fact, a major factor behind its astounding growth. As the industry's first cloud-based direct selling company, Le-Vel is very agile and efficient, which has enabled them to manage the explosive growth they've experienced right out of the starting gate, says Stuart Johnson, Founder and CEO of SUCCESS Partners. Le-Vel is one of the more exciting stories in the history of direct selling.
Le-Vel Co-Owners, Co-Founders and Co-CEOs Jason Camper and Paul Gravette, both veterans of the health and wellness and direct selling industries, launched Le-Vel in 2012. Their vision was to create a company, a brand and a product line unlike any other in the direct selling space through several points of difference, including an unwavering commitment to premium-grade raw ingredients, a cloud-based infrastructure, generous rewards plan for its independent Brand Promoters and dedication to simplicity despite their products' powerful and multifaceted results and proven scientific backing.
Le-Vel's flagship product line, THRIVE, realized incredible success right away, due not only to the quality of its ingredients, but also the amazing results they deliver. THRIVE helps people of all ages and lifestyles recapture their well-being and reach peak physical and mental levels through such benefits as weight management, cognitive performance, digestive support, healthy joint function and lean muscle support.
People everywhere just want to feel better, and that's why they're so passionate about our brand, Camper says. We've created products that flat-out work, and our customers want to share their results with the world. That's generated incredible demand throughout the globe, including countries where we don't even yet have a presence. To see this kind of response in just four years' time is absolutely amazing, and that speaks to the quality of our products as well as our culture.
Le-Vel generated $10 million in revenue within its first year, $100 million by its second year and $350 million by its third year. Today, less than four years after the company's inception, THRIVE enjoys a following of more than 3 million customers throughout the United States, Canada, Australia, New Zealand, and the UK. The company expects to surpass $500 million in revenue in 2016.
For us, it's so rewarding to hear the stories of people whose outlook has changed in powerful ways. They're excited to get up in the morning, and they have the stamina to get through the day for the first time in years, says Co-CEO, Co-Owner and Co-Founder Paul Gravette. We remain committed to developing the most superior products on the market and giving people the means to recapture their vitality and joy for living. We've only scratched the surface of our potential as a company – the next five years are going to be tremendously exciting for Le-Vel.
About Le-Vel
Founded in 2012 by Jason Camper and Paul Gravette, Le-Vel formulates and sells nutritional/health and wellness products and is the only health and wellness company that uses cloud-based technology for its day-to-day operations. Le-Vel's cloud-based infrastructure enables the company to keep overhead to a minimum while increasing commissions to its Promoters and putting more money into the Thrive product line. Le-Vel products include DFT, Thrive Premium Lifestyle Capsules, THRIVE Premium Lifestyle Mix, Activate, Boost, Balance, Black Label, FORM, Move and Rest. Le-Vel has over 3.5 million Customer and Promoter accounts, currently ships within the United States, Canada, Australia, New Zealand and the United Kingdom and is looking to surpass $500 million in annual revenue in 2016.