Mannatech Launches New Fat-Loss System – TruHealthT
April 9, 2016
By Team Business For Home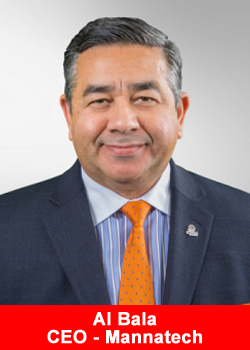 Mannatech, Incorporated (NASDAQ: MTEX), a global health and wellness company committed to transforming lives to make a better world, today launched its newest targeted fat-loss system, TruHealth™, at its annual conference, MannaFestSM, in Dallas, Texas.
This system offers three new products based on the company's innovative glyconutritional technology, which supports cell-to-cell communication for overall health.
A thorough, 30-day program accompanies these products to support customers through a specialized nutrition and fitness transformation. This system combines beneficial, whole food diet recommendations with naturally sourced supplements and exercise to help support the body's natural ability to reduce harmful toxins and encourage healthy fat-loss for 30 days and beyond.*
"Nearly all other companies and products focus on weight loss – not fat loss – and the use of Body Mass Index (BMI)," said Dr. Steve Nugent, Mannatech's Senior Global Wellness Director and Chairman of the Mannatech Global Scientific Advisory Board.
"This approach is too simplistic and may lead to an unhealthy body image. It typically encourages an unbalanced diet, provides unsustainable results and can involve the loss of lean muscle.
Mannatech is leading a new fat loss charge by focusing on targeted fat loss and maintaining, if not increasing, muscle mass. Our system proves that it's not about scale weight; it's about losing fat, losing inches and getting truly healthy. We believe that you'll look better and feel better with our revolutionary fat loss approach."
Mannatech's TruHealth System is comprised of three products to help cleanse and nourish the body in order to lose body fat in a safe and sustainable way.*
The TruPLENISHTM Nutritional Supplement Shake is a complete meal replacement drink full of vitamins, minerals, probiotics, glyconutrients and more than 20 grams of plant-based protein. Its high-fiber content keeps the body feeling fuller longer, and it comes in delicious chocolate and vanilla flavors.
TruPURETM Slimsticks are an innovative nutritional cleansing drink mix, formulated with natural ingredients shown to support the body's ability to cleanse or diminish toxins that can cause oxidative stress.*†
TruSHAPETM Herbal Dietary Supplement capsules provide a naturally powered, stimulant-free metabolism boost. This thermogenic fat loss product supports the stimulation of fat oxidation when used in conjunction with a healthy diet and exercise.*
"We are proud to launch the new TruHealth System as a part of our company-wide transformation," said Mannatech CEO and President, Alfredo "Al" Bala.
"These new fat-loss products have been expertly designed with our glyconutritional technology, and I believe they will open a brand new market of people interested in our life-changing products. I personally have been on this program for more than two months, and I can't wait to get TruHealth into the hands of our Associates and customers to experience the energy and vitality that I've been enjoying."
To help its independent sales Associates create stable, long-term businesses, Mannatech has completed a full transformation of the company, where nearly every area of its operations has been changed in order to be more modern, global and competitive.
A new brand was unveiled to thousands of Mannatech Associates from around the world at the company's global MannaFestSM event in Dallas, Texas Thursday evening. Today, the company introduced the TruHealth System as well as other new, industry-leading products, a new back office and a new company vision.
The TruHealth System will be available for purchase through Mannatech's independent sales Associates in the U.S. and Canada only starting Tuesday, April 12. TruHealth will be available to other Mannatech markets around the world later this year.
To begin transforming your life or the lives of those around you, please visit Mannatech.com.
About Mannatech
Mannatech, Incorporated, offers a profound wellness experience through a financially rewarding opportunity that makes a difference in the lives of people across the world. Through its innovative glyconutrition products, Mannatech transforms lives, providing an unprecedented level of natural wellness, freedom and purpose. With more than 20 years of experience and operations in more than 25 countries, Mannatech is committed to transforming lives. For more information, visit Mannatech.com