Mannatech's Compliance Program Allows Entrepreneurs to Flourish
May 4, 2016
By Nicole Dunkley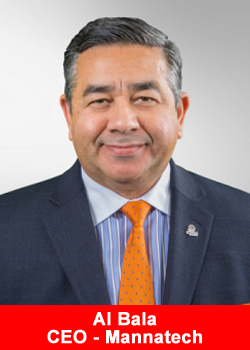 Mannatech's culture of compliance has become one of the strongest and most important elements that make up this company. Because of our daily efforts to ensure we are following, if not exceeding all regulatory mandates, our sales Associates are able to build safe, long-term businesses around the globe.
However, Mannatech hasn't always been the compliance leader that it is today. In our 23-year history, we have experienced challenges that had us learn the hard way about the importance of making compliance a priority.
Years ago we had issues erupt due to the over exuberance that a few individuals expressed for our unique Glyconutrition-based products. These instances were dealt with and Mannatech paid its dues for losing its way regarding regulatory compliance. We will continue to crack down on improper disease claims (although not as prevalent as before) as a constant, ongoing effort.
Those days are long in the past – nearly a decade of time has elapsed since we learned from those lessons. Today we are better and stronger than ever, and we have built a culture of compliance that can be held up as a model for the direct sales and nutritional supplement industries.
Supporting our compliance programs is our commitment to science. Since starting Mannatech we have invested more than $50 million in R&D with much of it directed toward our pioneering glyconutritional technology.
This investment includes a serious effort to have scientific backing of our product technology. This effort includes 17 human clinical trials that have been published, 12 of which were double-blind, placebo-controlled studies — the gold standard for product validation.
I am extremely proud of our compliance program and, though it is a daily effort that sometimes requires us to make difficult decisions, I wouldn't have it any other way. I say that not because I am concerned about sanctions for non-compliance, but because doing business the right way is the best way; and really, it's the only way I will ever do business.
The efforts we put into compliance have not been lost on the direct sales market, as we are now viewed as leaders helping to enhance the credibility of this industry.
In fact, a Mannatech legal and compliance team members work closely with industry trade groups to stay up-to-date with best practices and supporting other direct sales companies to understand how to create a culture of compliance.
We are also hearing from more and more leaders within the direct sales industry who are interested in joining Mannatech because we have a culture of compliance and because we're proven. These direct sales leaders are tired of having to jump from company to company because of unproven products or lax compliance oversight that allows ridiculous, risky? claims.
These leaders are seeking a safe place to build their business and share products they can trust and believe in, and they are more and more finding Mannatech to be that place.
Occasionally, I will be reminded that Mannatech hasn't always been the model of compliance. Agreed. In this company's past, we did things that caused ourselves injury. But certainly not over the past several years, let alone while I have been CEO. And so long as I am here, we will work every day to meet all regulatory mandates and set the standard for compliance in this industry.
In fact, we have an almost entirely new leadership team at Mannatech; and each of us is fully committed to the safety and sustainability of our Associates' businesses. Anyone, be it an employee or an Associate, not committed to a daily effort to remain compliant is not welcome at this company.
But what does it mean that we work every day to remain compliant? For nearly a decade, we have been implementing processes and fine-tuning our compliance programs to include the following guidelines:
· Associates can use only corporate-approved marketing materials, which are available through our resource library.
· Associates also have access to recurring training on compliant marketing and advertising.
· Mannatech actively monitors the marketing messages surrounding the company and our products.
· Associates are required to report their websites to the legal and compliance departments, and the company conducts random checks of other online communications, such as Facebook, Twitter and blogs.
· We use one of the best-in-class, third-party web crawler to pick up references linking Mannatech and its products to disease claims, as well as potential trademark infringement and other adverse materials.
· The legal and compliance teams are on-call for any questions from Associates to help support their efforts to remain compliant.
· We also work with EthicsPoint, an independent company that maintains a hotline-style service where people can anonymously report possible violations of our Business Code of Conduct, Code of Ethics and Associate Policies & Procedures.
As you can see, we aren't messing around, and in a sometimes turbulent industry, we are a safe harbor. I couldn't be more serious about a subject than this.
The benefits of these precautions are huge for our Associates. For one, Mannatech provides a massive amount of marketing support materials that are vetted by our legal and compliance teams and are compliant and ready to use. So, our Associates can work with great confidence knowing that Mannatech has their backs and is making sure they have the tools to build a safe, long-term business.
Furthermore, we protect our hard working Associates who do business the right way from individuals who may want to cut corners and make outrageous product or earnings claims. We find those bad apples before they spoil the barrel.
If we find an individual who is violating company policy, we try to partner with them to help them get back on the path of compliance. However, when someone repeatedly refuses to accept our support we have had to take action.
Sales Associates found to be violating company policy have faced penalties that have included permanent termination from the company. Mannatech is a family and we'll work with everyone to make things right, but I will also do everything in my power to protect this family from those who would harm it.
Soon we will be revealing the "new" Mannatech. This will include an incredible rebrand, new lines of consumer-friendly products and a state-of-the-art back office system that will help Associates manage their growing global businesses. What won't change is our commitment to our Associates and their ability to succeed through our business opportunity in a safe, compliant environment. That is my promise to you.
About Mannatech
Mannatech, Incorporated, offers a profound wellness experience through a financially rewarding opportunity that makes a difference in the lives of people across the world. Through its innovative glyconutrition products, Mannatech transforms lives, providing an unprecedented level of natural wellness, freedom and purpose.* With more than 20 years of experience and operations in more than 25 countries, Mannatech is committed to transforming lives. For more information, visit Mannatech.com.