Nu Skin Korea To Host 1,400 Reps In Sydney For 2017 Incentive Trip
May 17, 2016
By Nicole Dunkley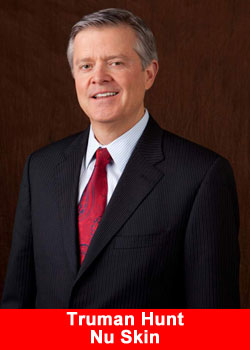 Nu Skin Korea will bring 1,400 delegates to Sydney in 2017 for a five-day reward trip.
Nu Skin has chosen Sydney for the incentive trip following the success of its recent Nu Skin Greater China Success Trip, which took place in the same city.
Business Events Sydney CEO, Lyn Lewis-Smith, said that her team had beaten 'fierce international competition' to host the Nu Skin Korea Success Trip in 2017.
We are proud to host this event, which will provide a forum for education, information and research for the top distributors of Nu Skin products worldwide, said Lewis-Smith.
Mike Keller, general manager of Nu Skin Korea, said: Nu Skin Korea confirmed Sydney as the perfect destination to celebrate the achievements of many of our Nu Skin Korea entrepreneurs.
We selected Sydney as the destination for our 2017 incentive trip because of the world-class facilities, restaurants, warm and welcoming culture, and its many iconic tourist attractions.
For Sydney and NSW, the success of winning this incentive event creates strong opportunities for trade. Our research indicates that one third of all overseas delegates say they will return to Sydney for another business event. Repeat business is testament to Sydney's ability to deliver time and time again.
About Nu Skin Enterprises, Inc.
Nu Skin Enterprises, Inc. demonstrates its tradition of innovation through its comprehensive anti-aging product portfolio, independent business opportunity and corporate social responsibility initiatives. The company's scientific leadership in both skin care and nutrition has established Nu Skin as a premier anti-aging company.
The company's anti-aging products feature the new ageLOC® line of products including the ageLOC® TR90™ weight management and body shaping system, ageLOC® R2nutritional supplement, and ageLOC® Transformation daily skin care system. A global direct selling company, Nu Skin operates in 53 markets worldwide and is traded on the New York Stock Exchange.