Total Life Changes Celebrates Grand Opening Of New Headquarters In Michigan
May 17, 2016
By Nicole Dunkley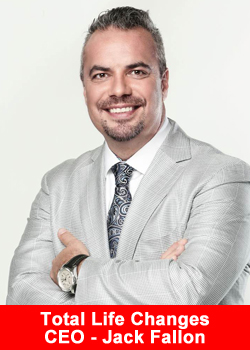 Weeks of planning and many days of preparation were well received by over 200 attendees at the Grand Opening and Ribbon-Cutting Ceremony at Total Life Changes' new location in Fair Haven, Michigan on Friday, May 13, 2016.
Special guest Carl Payne III was on location as the master of ceremonies and welcomed a bus full of TLC's top leadership alongside hundreds of guests from Metro Detroit, Canada and as far away as Central and South America.
This new facility has been in operation since August 2015, but there was never an opportune time to host a grand opening; corporate staff, office managers and warehouse fulfillment was experiencing its strongest third quarter of business in the company's history late last summer.
"I'll be the first to admit that if it wasn't for Executive Ambassador, Kenny E. Lloyd questioning when we were going to have an official ribbon-cutting, we may never have made it happen; simply because it's in our DNA to show up every day and get to work. We've been 100% focused on improving so many facets of our business that there just never seemed to be a good time to consider a grand opening celebration", acknowledges TLC founder and CEO Jack Fallon.
The Ribbon-Cutting Ceremony was a very special moment for Jack Fallon, his mother-in-law Loretta LaLonde and C.O.O. John Licari. The three of them worked side-by-side for several years in the basement of Jack's home, building and believing that one day they would be able to share a toast with hundreds of employees in a facility that warranted a real celebration.
Master of ceremony, Carl Payne III warmed up the crowd with some humor and a brief summary of Jack's challenges and successes prior to a heartfelt blessing and prayer by Bishop Sheldon McCarter for the continued success of all those affiliated with Total Life Changes.
Guests were treated to a catered BBQ onsite with music and soft drinks followed by tours of the corporate offices, customer support center and warehouse fulfillment. Following the tours, Jack Fallon surprised Kenny E. Lloyd with a gift of appreciation, a brand-new Can Am Maverick ATV wrapped with TLC branding.
"Kenny has gone above and beyond his responsibilities as an independent business owner, challenging me and our corporate staff on a daily basis. Executive Ambassadors Gregg & Lenika Scott and Twiler Portis were also onsite during the presentation of the gift and Kenny immediately shared the first ride with his fellow business partners that are directly responsible for the tremendous growth in the U.S during the past 30 months," explained Jack Fallon.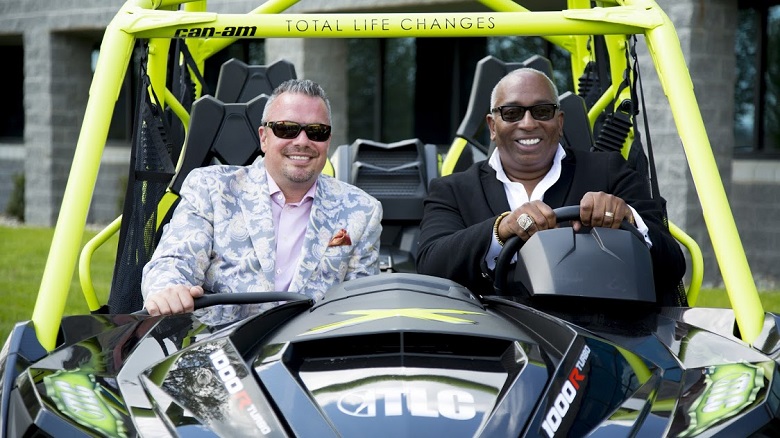 The following day, Saturday, May 14, 2016, nearly all of the top leadership hosted a regional event in Detroit, Michigan. This was one of a series of events coined, The Year of Miracles Tour, planned and hosted by several of the top leadership. Ambassador's William and Denise Lee hosted the first event in Philadelphia, Pennsylvania in February.
The following event was held in Houston, Texas hosted by the late Executive Ambassador Erwin Portis and his incredible wife and business partner, Executive Ambassador Twiler Portis. The third event moved southeast to Raleigh, North Carolina, home of Executive Ambassador's Gregg and Lenika Scott in April. The next stop of The Year of Miracles Tour will be in Miami, Florida, hosted by the #1 Female Network Marketer, Ambassador, Stormy Wellington. Tickets are on sale now. Click HERE for tickets and more information.
Each event is an opportunity for IBOs to invite guests to learn about TLC's diverse product line and receive training from many of the top leadership and highest income earners in the company. "I've been fortunate to be able to attend each of these regional events. The attendance and the spirit of the audience has been incredible in each city. The consistency amongst the leadership in terms of presentation and information is refreshing.
Most of our corporate staff has also been able to attend these events to provide our support and acknowledge this momentum that we are experiencing in the United States right now. We are all more than willing to stick around and answer questions from the field and to welcome brand new IBOs to the team. We've also been invited by the leadership to participate in dinner meetings after the events. This is really the most memorable and rewarding experience for me.
Leaders that have recently earned a new rank in the company are asked to speak at the front of the room and talk about themselves, their spouses and their families, and how this opportunity has impacted their lives. It is a very emotional experience for all of us and it has led to a kindred spirit and a sense of family. These impromptu meetings are genuine and heartfelt and something we do not take for granted," says Chief Marketing Officer, Scott Bania.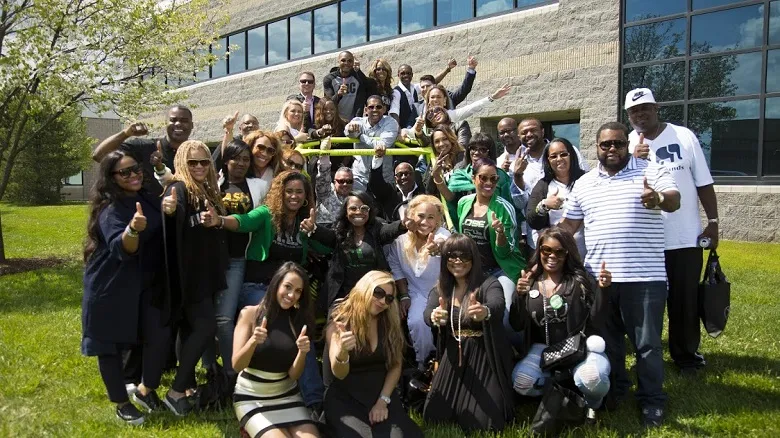 About Total Life Changes
Total Life Changes® offers an amazing line of health and beauty products along with a great business opportunity. Founder and CEO Jack Fallon created TLC over 16 years ago with a single product: Iaso® NutraBurst. We have continued to grow the Iaso® brand of products like our popular Iaso® Tea.
Our hybrid binary system allows IBOs of TLC to be compensated quickly for introducing new reps to our products and business opportunity. We are dedicated to providing the greatest opportunity for you to feel healthier and flourish financially. Join us and thousands of others who have already started making Total Life Changes.