Youngevity Appoints Loren Castronovo As Chief Marketing Officer
June 24, 2016
By Nicole Dunkley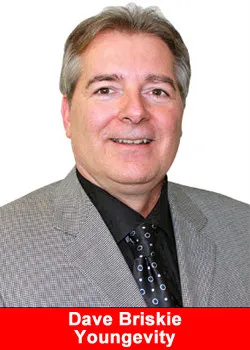 Youngevity International, Inc., a global direct marketer of nutritional and lifestyle products and also a vertically-integrated producer of gourmet coffees for the commercial, retail and direct sales channels, announced that Loren Castronovo has been appointed as Chief Marketing Officer of Youngevity International.
Loren Castronovo is a consumer-focused leader with a unique blend of entrepreneurial spirit and appreciation for the process. An industry veteran, with over 30 years of marketing, product development and brand management experience.
Ms. Castronovo has worked with industry leaders including marquee names such as: Chanel®, Mary Kay®, Est?e Lauder™, The Body Shop®, Revlon, and Creative Memories®. During her career, Ms. Castronovo has held the executive titles of: Chief Marketing Officer, Executive Vice President of Sales, Vice President of Product Development, Director, New Ventures and Director of Global Color Marketing. She holds a BBA in Marketing from Hofstra University.
Steve Wallach, Chairman and CEO of Youngevity, said, The entire management team at Youngevity is more than pleased to announce the appointment of Loren Castronovo as our Chief Marketing Officer.
In addition to her work on some of the most distinguished, international consumer brands, Loren is an award-winning executive. Since 2010, Ms. Castronovo and her teams have won 21 Addy Awards, Ethos Awards in: Education/Leisure, Product Innovation, and Sales and Marketing, the prestigious 2011 Rebrand Award and also in 2011 Minnesota Best Brand. We are excited to have such a winner join our winning Company.
Dave Briskie, President and CFO of Youngevity, added, It has been a long journey to identify and recruit the ideal Chief Marketing Officer for Youngevity. There are very few candidates who have the vast experience Loren is bringing to Youngevity. Loren blends traditional marketing with direct selling in a manner that impressed the entire management team. He concluded, Loren is all about achievements and beating goals and for that she has been recognized by industry leaders for her overall business contributions. Loren will certainly bring fresh vision to Youngevity and all our distributors and customers will gain from her work.
Loren Castronovo stated, I am thrilled to have the opportunity to be a part of the Youngevity team. The leadership team has a clear and exciting vision for the future, and a truly admirable commitment to an unparalleled distributor and customer experience. I look forward to applying my experience and helping to turn Youngevity into a household name.
About Youngevity International, Inc.
Youngevity International, Inc. (OTCQX: YGYI) is a fast-growing, innovative, multi-dimensional company that offers a wide range of consumer products and services, primarily through person-to-person selling relationships that comprise a network of networks. The Company also is a vertically-integrated producer of the finest coffees for the commercial, retail and direct sales channels. The Company was formed after the merger of Youngevity Essential Life Sciences and Javalution Coffee Company in the summer of 2011. The company was formerly known as AL International, Inc. and changed its name to Youngevity International, Inc. in July 2013.