Buyezee Opens Vietmanese market
July 12, 2016
By Team Business For Home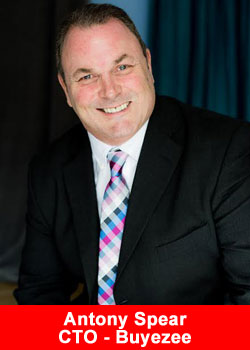 Buyezee is excited to announce their first roadshow, hosted in Hanoi, Vietnam and conducted by CTO Antony Spear, joined by Buyezee Asia President of Sales, Frederick Arnhoelter.
CEO Daniela Claudia Szasz gave this statement,
We are offering a unique chance to sit down and have an informative discussion with the Chief Technical Officer of Buyezee, where he will enable you to ask him all you want to know about both this incredible and outstanding opportunity, and answer any technical questions you might have.
It's a huge pleasure and honour for us to meet all this leaders, people and countries throughout the Asia region. We have received plenty of requests via email and phone calls over the last months, and so we will be doing a few private one to one meetings, face to face during the visit.
I am really looking forward to an opportunity where I can meet with key members of our team and answer questions about the specifics of what makes us so unique in this industry.
I'm extending this invitation to everyone, including those thinking of joining us, who are maybe taking a 'closer look' at our amazing opportunity, says Antony Spear.
Buyezee's Shop owner packages enable individuals and companies alike to tap into the consumer online shopping marketplace with a professional, 100% personally owned and branded eCommerce comparison shop
About Buyezee
A global provider of fully serviced eCommerce shops that can empower individuals and companies alike to immediately brand, promote and profit from the Multi Trillion Dollar marketplace with little or no previous knowledge or experience.
BUYEZEE's innovative eCommerce products are marketed person-to-person by independent Shopreneurs on a global basis.
From its conception, BUYEZEE™ have chosen and consulted the most competent people available, thus ensuring that no beta testing is carried out at the expense of the network. Much time, money, planning and resources has been invested into product development to make this a powerful and leading global opportunity.
More information can be obtained from our corporate website: www.buyezee.net