DubLi Classified As Triple A Opportunity
July 2, 2016
By Team Business For Home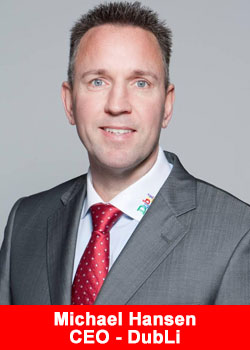 DubLi Network is classified as Triple A (AAA+) opportunity based on key figures such as revenue, momentum, Alexa ratings, poll results, input from direct selling professionals, top earners and Head Office visits.
Business For Home recommends DubLi Network. There is high certainty that the net benefit is substantial for a (new) representative.
DubLi Network is a sophisticated, e-commerce network marketing company based on Cash Back shopping and travel, and the global leader in providing e-business network marketing opportunities to Independent Business Associates in almost 100 countries.
DubLi Network offers Business Associates an opportunity to earn an income by marketing its online Cash Back shopping site.
DubLi.com is a global leader in online shopping and Cash Back rewards to customers worldwide. DubLi.com is emerging as a leading e-commerce site offered through network marketing, currently serving customers in more than 120 countries.
Shoppers can browse through different categories, which feature international and local brands, travel, coupons, discounts and vouchers.
DubLi.com has adapted its multilingual and multi-regional e-commerce site to serve multiple international markets in local language and currency to strengthen its global e-commerce presence and encourage sales in its countries of operation.
Depending on the market, DubLi.com features the world's most popular brands including Amazon.in, Walmart, Nike, Hotels.com and Expedia.
Since its founding by Michael Hansen in 2003, the company has offered entrepreneurs the opportunity to create their own distributor organization by joining the direct sales company, DubLi Network. The global network of independent distributors generates traffic and drive sales to DubLi.com.
DubLi Network is a wholly-owned subsidiary of Ominto, Inc and is the company's network marketing business model that drives customers and transactions sales to its shopping portal product as a white label Ominto Partner Program under the brand DubLi.com
DubLi and DubLi Network are headquartered in Boca Raton, Florida, USA.
About the Business For Home Ranking:
In our database we have around 1,000 direct selling companies from all over the world.
We have classified 650 companies with an AAA+, AA+, A+ or B grade.
In a couple of weeks the results will be visible together with more data in the (Free) Business For Home app, available both for Android as iOS. Therefore we recommend to download the app below.
The Business For Home grade definition:
AAA+

Business For Home recommends the company. There is high certainty that the net benefit is substantial for a distributor.
AA+

Business For Home recommends the opportunity. There is high certainty that the net benefit is moderate or there is moderate certainty that the net benefit is moderate to substantial for an distributor.
A+

Business For Home recommends selectively offering based on professional judgment. There is at least moderate certainty that the net benefit is small for a distributor.
B

Business For Home concludes that the current information about the company is insufficient to assess the balance of benefits. Information is lacking, of poor quality, or conflicting, and the balance of benefits cannot be determined.