Total Life Changes Announces Iaso Tea Instant Formula Available Fourth Quarter 2016
August 1, 2016
By Nicole Dunkley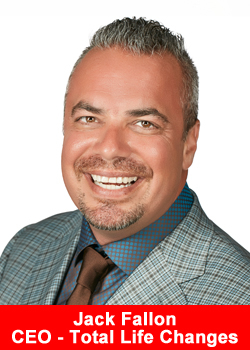 The #1 proprietary blend of Iaso® Tea will soon be available in an instant formula. Total Life Changes formally announced its all-new instant tea formula in Atlanta, Georgia during a Super Regional Event on July 23, 2016 at the Cobb Galleria with nearly 2,000 guests in attendance.
Chief Operating Officer, John Licari, addressed the audience early Saturday afternoon after the crowd stood and cheered during a product reveal video.
"This all-new product release is something very near and dear to me. I have spent about a year working on a new formulation that would provide customers with the same great results of our original proprietary Iaso® Tea formula with the ability to make it and take it on the go in an instant formula.
I really think this product is going to do great things for our customers that are constantly on the go; our younger customer base is used to instant gratification products, while others are typically busy raising their children, traveling between work, school, home, and sports activities. This new Iaso® Tea instant formula is going to give people the opportunity to make it at any time. All they need is bottled water," explains Licari.
Iaso® Tea Instant uses several all-natural and organic extracts well-known for their anti-inflammatory and antioxidant qualities. The addition of soluble fiber in Iaso® Tea Instant's formula is designed to reduce appetite too, so you will feel fuller longer and eat less too.
The Iaso® Tea instant formula is intended to provide gentle colon cleansing and natural detoxification, bringing your body into balance by allowing it to absorb more nutrients and vitamins. It works synergistically with Total Life Changes' full line of health and wellness products and dietary supplements including Iaso® NRG, Nutra Burst, Slim PM, Techui and Chaga.
Current TLC Independent Business Owners are already taking advantage of pre-orders for the all-new Iaso® Tea Instant formula and can expect to receive their order by Labor Day. Each box contains 60 stick packs that can be mixed instantly with a 16.9-ounce bottle of spring/purified water.
"We've been researching and testing formulas for about three years, but in the past year, we connected with a manufacturer that understood the importance of providing an instant formula that would deliver the same great results as our #1 proprietary blend of tea. We're extremely excited about this product and it's developed right here in the USA under strict guidelines for quality control. We expect this new formula to immediately impact our current customer base, while attracting tens of thousands of new customers because it works well and it is so inexpensive to share with others," adds Total Life Changes President and Tea Executive Officer, Jack Fallon.
https://www.youtube.com/watch?v=M-EaQBQmm-o
About Total Life Changes
Total Life Changes® offers a diverse product portfolio of health, wellness and beauty products. President and newly named, Tea Executive Officer, Jack Fallon created TLC over 16 years ago with a single product: NutraBurst®.
Since that time, TLC has continued to develop the Iaso® brand of products to include a diverse and attractive product portfolio matched with a hybrid binary system that allows IBOs of TLC to be compensated quickly for introducing new customers to our products and business opportunity. Find out why so many are saying, "It's just different over here."