$5+ Million Top Earner David Imonitie Resigns From Organo Gold
September 22, 2016
By Team Business For Home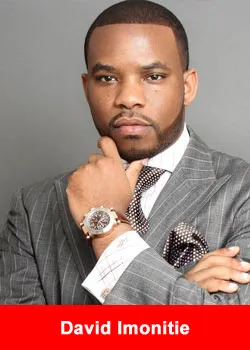 Top earner David Imonitie has announced his official resignation from Organo Gold International.
Since joining in 2009, David has served as a major catalyst in the global expansion of the company. With a personal organization responsible for generating over $80 million dollars in revenue and leading over 120,000 people spanning all corners of the globe, David feels now was the perfect time to relinquish his title of Crown Diamond in Organo Gold International.
Every ending is the beginning of a bright and amazing future. I have spent close to 8 years of my life dedicated to helping other people pursue their goals and dreams through the vehicle of Organo Gold."
David says he is looking forward to the next chapter in his life. And he is still committed to the success of his friends and associates of the Organo Gold family. He leaves these words to his team and associates, Continue to BELIEVE in all of your goals and dreams and Remember that all things are possible to those who BELIEVE.
David was one of only 9 people in Organo Golds history to earn over $5 million dollars in income. Other multiple seven-figure earners such as Luis Ventura, Christian Steinkeller and Aron Steinkeller are amongst several successful leaders who have also chosen to part ways with Organo.
We are sure that David has a bright and prosperous future ahead. With his passion for MLM, David ensures us that he will continue to serve Network Marketing and business professionals through his own personal brand and consulting and training business.
He believes his life purpose is to positively IMPACT the lives of over 1 Billion people around the world. He ends this chapter of his life by saying,
I am grateful for the success that myself and Organo shared together."
It will certainly be interesting to see what David will decide to do next! David promises us that we will not have to wait that long to find out, as he plans to break his silence about this matter on October the 3rd!
To listen to Davids personal message please follow this link:
https://www.facebook.com/permalink.php?story_fbid=10154759908963273&id=724483272