The Top Direct Selling CEO In The World – Poll 2016
September 9, 2016
By Team Business For Home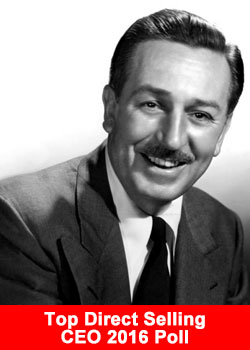 Business For Home is compiling the Top Direct Selling – Network Marketing CEO in the world for 2016.
Last year over 100,000 Direct Selling professionals voted for the 2015 CEO poll and over 1 million people viewed the result.
Ed Cabantog – Alliance in Motion CEO was voted nr. 1, Mark Pentecost – It Works! Global CEO as nr. 2 and Orville Thompson – Scentsy CEO as nr. 3.
A Chief Executive Officer (CEO) is the highest-ranking corporate officer (executive) or in charge of total management of an organization. Corporate leaders and visonairs, creating culture, building the team and leading the way. Setting strategy and vision.
The CEO's duty is building culture. Work gets done through management and distributors, and they are profoundly affected by culture.
We have nominated 500+ Top CEO's in cooperation with numerous Direct Selling Professionals. If we have missed your awesome CEO, please send a Facebook message to Ted Nuyten or comment below.
According to industry experts:
The CEO and/or owner is the most important factor in any business. If you have a good one with a good mind and good heart, that will solve almost any problem.

A good leader will always find a way to create a great opportunity for you. If you have a bad leader, it doesn't matter how good the product or compensation plan is, they will find a way to mess it up
To keep our polls honest you can only vote through our app (iOS and Android)
The poll wil close 15 October 2016
How to vote:
1. Download / Update our free direct selling app, click here you need Version 3.0!
2. Go to the MENU (upper left corner)
4. Select current Poll – vote now
3. Select your company – ceo
5. Push the vote button, that's it 🙂
The Top 100 CEO's of the year 2016 (in real time)
After 40,876 votes: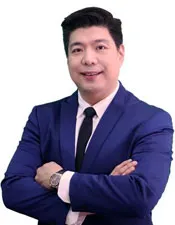 16,756 votes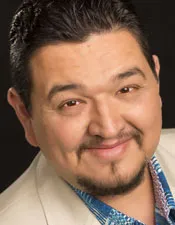 10,791 votes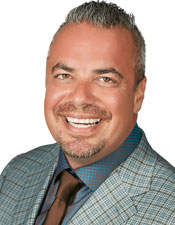 6,669 votes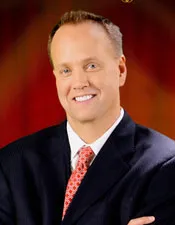 1,635 votes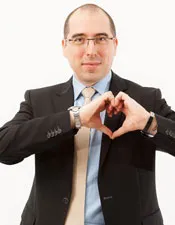 1,474 votes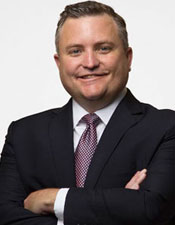 719 votes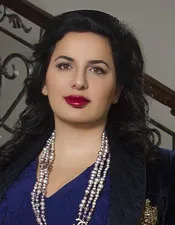 344 votes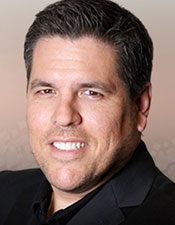 333 votes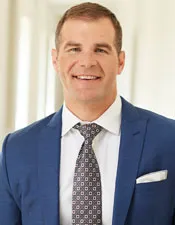 266 votes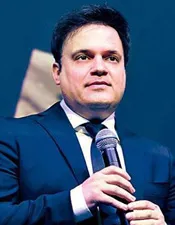 245 votes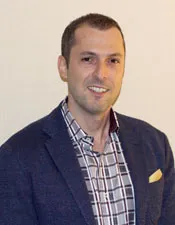 105 votes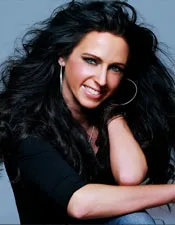 93 votes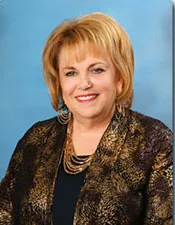 80 votes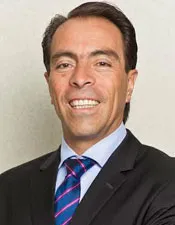 78 votes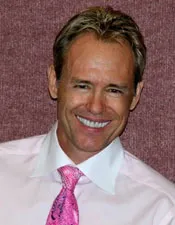 63 votes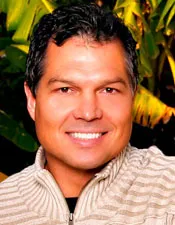 59 votes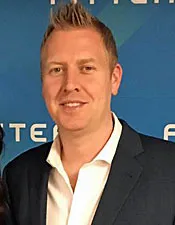 48 votes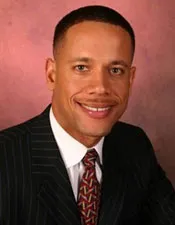 44 votes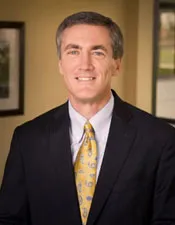 43 votes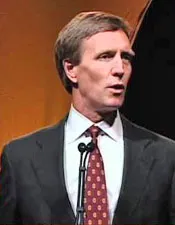 37 votes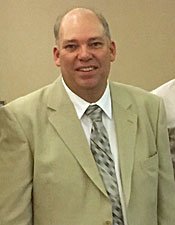 37 votes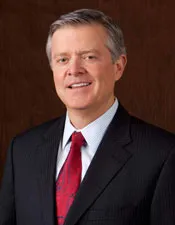 35 votes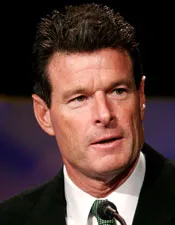 33 votes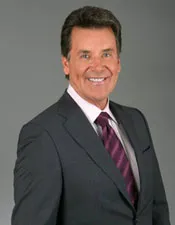 31 votes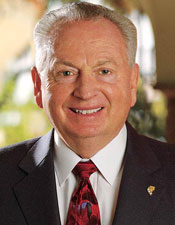 31 votes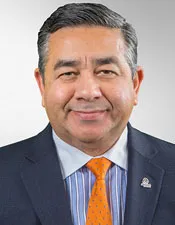 28 votes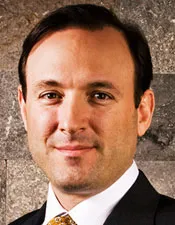 25 votes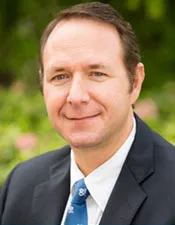 23 votes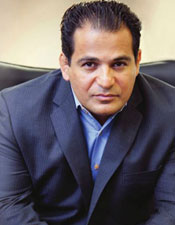 23 votes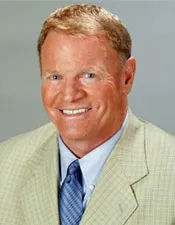 22 votes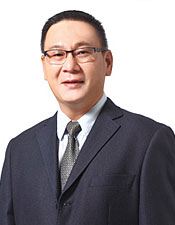 21 votes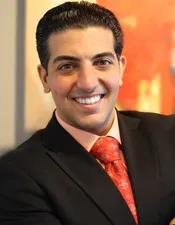 19 votes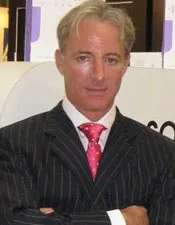 18 votes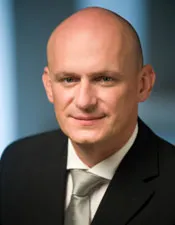 18 votes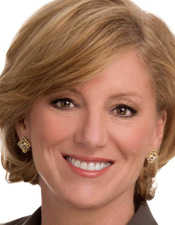 17 votes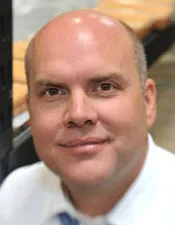 17 votes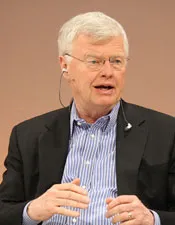 17 votes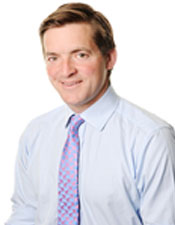 16 votes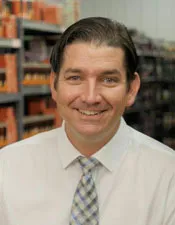 16 votes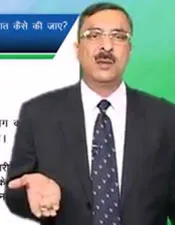 16 votes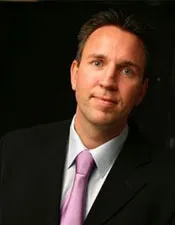 16 votes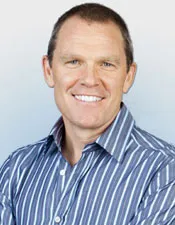 15 votes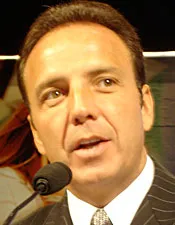 14 votes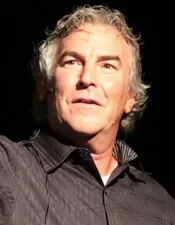 14 votes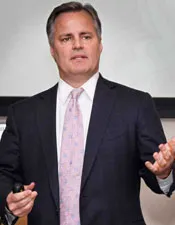 12 votes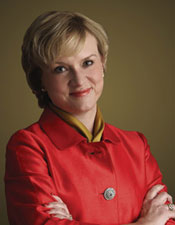 12 votes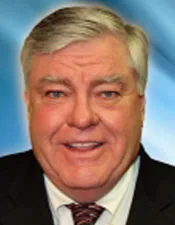 12 votes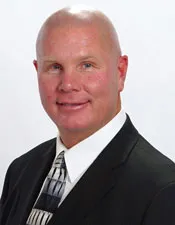 11 votes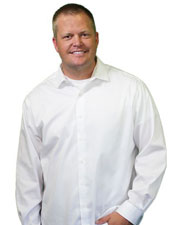 11 votes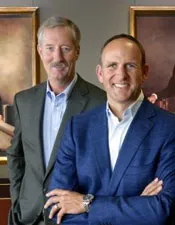 11 votes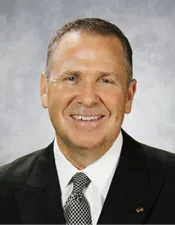 11 votes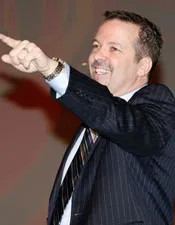 10 votes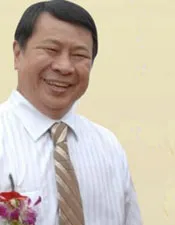 9 votes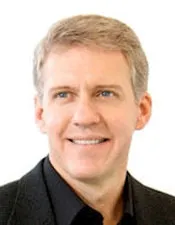 9 votes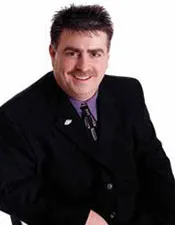 8 votes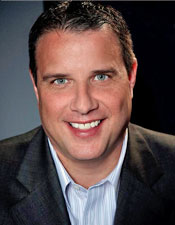 8 votes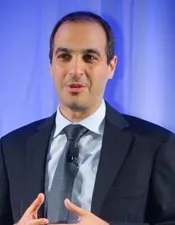 8 votes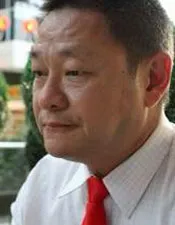 8 votes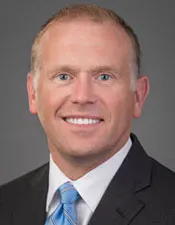 7 votes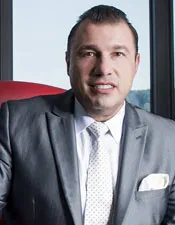 7 votes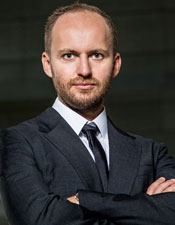 7 votes
6 votes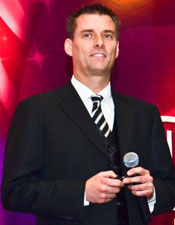 6 votes
6 votes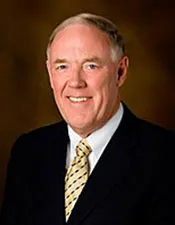 6 votes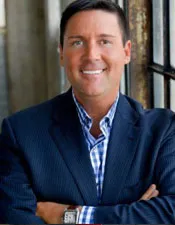 6 votes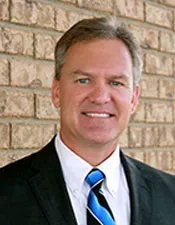 6 votes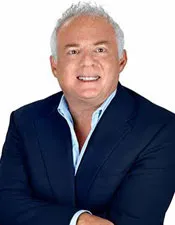 6 votes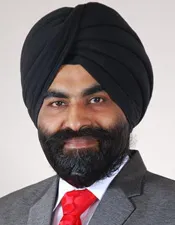 5 votes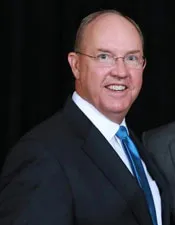 5 votes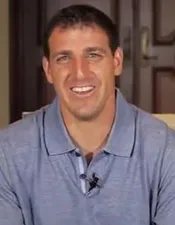 5 votes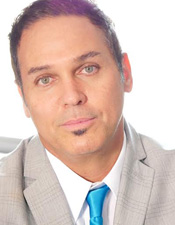 5 votes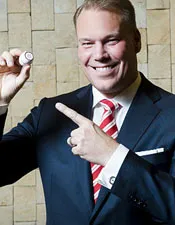 5 votes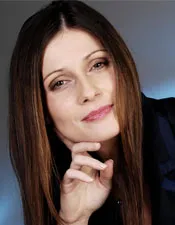 5 votes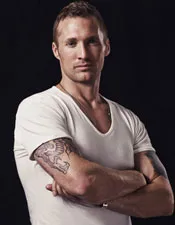 5 votes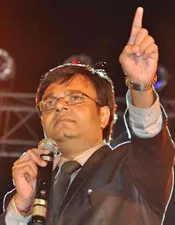 5 votes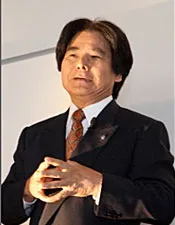 5 votes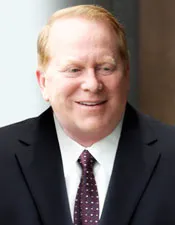 4 votes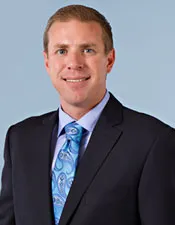 4 votes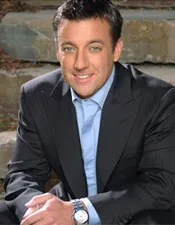 4 votes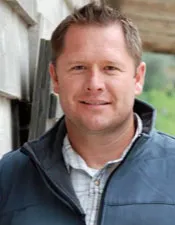 4 votes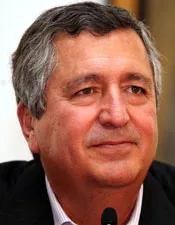 4 votes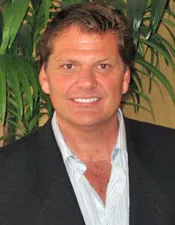 4 votes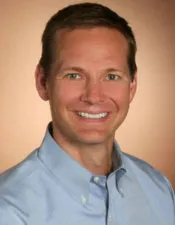 4 votes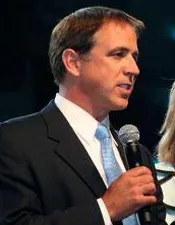 4 votes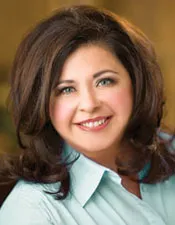 4 votes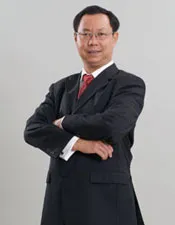 4 votes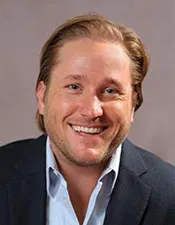 4 votes
4 votes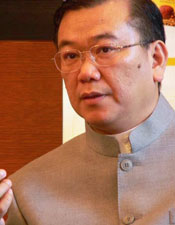 4 votes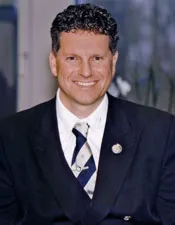 4 votes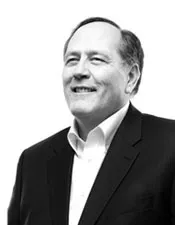 3 votes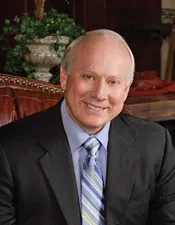 3 votes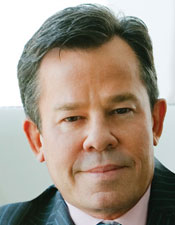 3 votes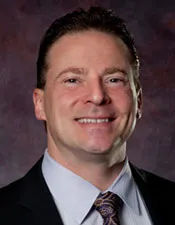 3 votes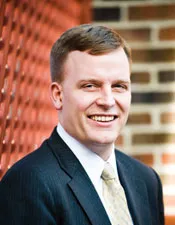 All nominees with votes:
Alliance In Motion – Ed Cabantog (40.99%, 16756 votes)
Vida Divina – Armand Puyolt (26.40%, 10791 votes)
Total Life Changes – Jack Fallon (16.32%, 6669 votes)
ARIIX – Fred Cooper (4.00%, 1635 votes)
QNet – JR Mayer (3.61%, 1474 votes)
LifeVantage – Darren Jensen (1.76%, 719 votes)
OneCoin / OneLife – Ruja Ignatova (0.84%, 344 votes)
Momentis – Andy McWilliams (0.81%, 333 votes)
Zija – Ryan Palmer (0.65%, 266 votes)
WOR(l)D GN – Fabio Galdi (0.60%, 245 votes)
MWR Life – Yoni Ashurov (0.26%, 105 votes)
Younique – Melanie Maxfield (0.23%, 93 votes)
Jeunesse Global – Wendy Lewis (0.20%, 80 votes)
Fuxion – Alvaro Zuniga Benavides (0.19%, 78 votes)
Essante Organics – Michael Wenniger (0.15%, 63 votes)
WorldVentures – Dan Stammen (0.14%, 59 votes)
Fitteam Global – Chris Hummel (0.12%, 48 votes)
5Linx – William Faucette (0.11%, 44 votes)
4Life Research – Steve Tew (0.11%, 43 votes)
Ambit Energy – Jere Thompson (0.09%, 37 votes)
Four Corners – David Harrison (0.09%, 37 votes)
Nu Skin Enterprises – Truman Hunt (0.09%, 35 votes)
Herbalife – Michael O. Johnson (0.08%, 33 votes)
Isagenix – Jim Coover (0.08%, 31 votes)
Forever Living Products – Rex G. Maughan (0.08%, 31 votes)
Mannatech – Alfredo Bala (0.07%, 28 votes)
Modere – Robert Conlee (0.06%, 25 votes)
Youngevity – Steve Wallach (0.06%, 23 votes)
Global Wealth Trade – Ramin Mesgarlou (0.06%, 23 votes)
Nerium International – Jeff Olson (0.05%, 22 votes)
PhytoScience – Tan Sri Dato' Sri Lai Teck Peng (0.05%, 21 votes)
Zrii – A.K. Khalil (0.05%, 19 votes)
Acti Labs – John Miller (0.04%, 18 votes)
Lyoness – Hubert Freidl (0.04%, 18 votes)
Avon – Sheri McCoy (0.04%, 17 votes)
Scentsy – Orville Thompson (0.04%, 17 votes)
Juice Plus+ – Jay Martin (0.04%, 17 votes)
Telecom Plus – Andrew Lindsay (0.04%, 16 votes)
Jewelry in Candles – Micah Buse (0.04%, 16 votes)
Vestige Marketing – G. Bali (0.04%, 16 votes)
Dubli Network – Michael Hansen (0.04%, 16 votes)
Team Beach Body – Carl Daikeler (0.04%, 15 votes)
ACN – Greg Provenzano (0.03%, 14 votes)
It Works! Global – Mark Pentecost (0.03%, 14 votes)
Mary Kay – David Holl (0.03%, 12 votes)
Arbonne Int. – Kay Napier (0.03%, 12 votes)
A Leisure Life – Kim Rimmasch (0.03%, 12 votes)
SPX Nutrition – Rick Wall (0.03%, 11 votes)
Rain International – Byron Belka (0.03%, 11 votes)
Amway – Steve Van Andel & Doug DeVos (0.03%, 11 votes)
Unicity Int. – Stewart Hughes (0.03%, 11 votes)
Vemma – BK Boreyko (0.02%, 10 votes)
Organo Gold – Bernie Chua (0.02%, 9 votes)
doTERRA – David Sterling (0.02%, 9 votes)
Valentus – Dave Jordan (0.02%, 8 votes)
Talk Fusion – Bob Reina (0.02%, 8 votes)
Seacret Direct – Izhak Ben Shabat (0.02%, 8 votes)
Mega Holdings – Michael Cheng (0.02%, 8 votes)
ASEA – Chuck Funke (0.02%, 7 votes)
Karatbars – Harald Seiz (0.02%, 7 votes)
FM Group – Artur Trawinski (0.02%, 7 votes)
Cabi – Kimberly Inskeep (0.01%, 6 votes)
USANA Health – Dave Wentz (0.01%, 6 votes)
Agel – Glen Jensen (0.01%, 6 votes)
Kyani – Michael Breshears (0.01%, 6 votes)
Le-Vel – Paul Gravette (0.01%, 6 votes)
1ViZN – Bruce Davis (0.01%, 6 votes)
Javita – Stan Cherelstein (0.01%, 6 votes)
Sarso biznet – Amritpal Singh Sodhi (0.01%, 5 votes)
AdvoCare – Richard H. Wright (0.01%, 5 votes)
Skinny Body Care – Ben Glinsky (0.01%, 5 votes)
Forever Green – Ron Williams (0.01%, 5 votes)
Oriflame – Magnus Brannstrom (0.01%, 5 votes)
Buyezee – Daniela Claudia Szasz (0.01%, 5 votes)
ViSalus – Ryan Blair (0.01%, 5 votes)
Mi Lifestyle Marketing – Praveen J Chandan (0.01%, 5 votes)
Enagic USA – Hironari Oshiro (0.01%, 5 votes)
Enzacta – Russ Hall (0.01%, 4 votes)
Plexus Worldwide – Tarl Robinson (0.01%, 4 votes)
XanGo – Aaron Garrity (0.01%, 4 votes)
Synergy Worldwide – Dan Higginson (0.01%, 4 votes)
Omnilife – Jorge Vergara (0.01%, 4 votes)
Sevenpoint2 – Jason Boreyko (0.01%, 4 votes)
Legal Shield – Jeff Bell (0.01%, 4 votes)
Life Leadership – Chris Brady (0.01%, 4 votes)
Close To My Heart – Jeanette Lynton Close (0.01%, 4 votes)
Gano Excel – Leow Soon (0.01%, 4 votes)
Evolv Health – Brent Hicks (0.01%, 4 votes)
Alex + Von – Silvia Doundakova (0.01%, 4 votes)
DXN Global – Lim Siow Jin (0.01%, 4 votes)
PM International – Rolf Sorg (0.01%, 4 votes)
Morinda – Kerry Asay (0.01%, 3 votes)
Melaleuca – Frank VanderSloot (0.01%, 3 votes)
Market America – JR. Ridinger (0.01%, 3 votes)
Life Wave – David Schmidt (0.01%, 3 votes)
Viridian Energy – Michael J. Fallquist (0.01%, 3 votes)
SendOutCards – Kody Bateman (0.01%, 3 votes)
Team National – Angela Loehr Chrysler (0.01%, 3 votes)
Yoli – Robby Fender (0.01%, 3 votes)
Adornable.u – Ann Wooten (0.01%, 3 votes)
Vipassana – Nikhil Bhatia (0.01%, 3 votes)
Gold Canyon – Karen Waisath (0.01%, 3 votes)
2 Cutie Patooties – Awbrey Smith (0.01%, 3 votes)
Signature HomeStyles – Madolyn Johnson (0.01%, 3 votes)
Stampin Up! – Shelli Gardner (0.01%, 3 votes)
Shaklee – Roger Barnett (0.01%, 3 votes)
Paycation – David Manning (0.01%, 3 votes)
Pampered Chef – Doris Christopher (0.01%, 3 votes)
Vísi – Kent Lewis (0.01%, 3 votes)
GVO – Joel Therien (0.01%, 3 votes)
Tastefully SImple – Jill Blashack Strahan (0.01%, 3 votes)
The Limu Company – Gary Raser (0.01%, 3 votes)
AmeriPlan USA – Dennis Bloom (0.01%, 3 votes)
SeneGence – Joni Rogers (0.01%, 3 votes)
BestLife Worldwide – Steve W. Moretta (0.00%, 2 votes)
Aloette Cosmetics – Cathy McKenna (0.00%, 2 votes)
Jamberry Nails – Adam Hepworth (0.00%, 2 votes)
Stream Energy – Mark Schiro (0.00%, 2 votes)
Akuna Health Products – Zdenka Forst (0.00%, 2 votes)
My Advertising Pays – Mike Deese (0.00%, 2 votes)
Naswiz Holidays Pvt Ltd – Mr.Santosh ChandrakarSunil (0.00%, 2 votes)
Gamelootnetwork – Lance Baker (0.00%, 2 votes)
Tiens International – Li Jinyuan (0.00%, 2 votes)
UP! ESSÊNCIA – Clarel Lopes (0.00%, 2 votes)
Origami Owl – Bella Weems (0.00%, 2 votes)
LEO – Dan Andersson (0.00%, 2 votes)
United Games – Jeff Henderson (0.00%, 2 votes)
Safe Id Trust – Brian McLane (0.00%, 2 votes)
Purium Health Products – David Sandoval (0.00%, 2 votes)
Jordan Essentials – Nancy Bogart (0.00%, 2 votes)
Berry.En – Armin Ludscher (0.00%, 2 votes)
Belcorp – Eduardo Belmont (0.00%, 2 votes)
One Life Marketing Pvt Ltd – Rajat Chanana (0.00%, 2 votes)
Epicure Selections – Amelia Warren (0.00%, 2 votes)
Alphay International, Inc. – Barbara Liang (0.00%, 2 votes)
Tupperware – Rick Goings (0.00%, 2 votes)
IDlife – Logan Stout (0.00%, 2 votes)
Supreme Wealth Alliance Philippines Inc. – Francis Renato Chaves (0.00%, 2 votes)
Stemtech – Ray Carter (0.00%, 2 votes)
Cosway – Richard Tan (0.00%, 1 votes)
Swissgolden Corporation – Ksenia Kreger (0.00%, 1 votes)
Glissandra Skincare – Robert Ko Kam-Ming (0.00%, 1 votes)
WellnessSolution Inc. – Mark Nel M. Bulan (0.00%, 1 votes)
Max International – Joe Voyticky (0.00%, 1 votes)
Young Living Essential Oils – Gary Young (0.00%, 1 votes)
FreeLife International – Ray Faltinsky (0.00%, 1 votes)
Xyngular – Mark Walker (0.00%, 1 votes)
Flexkom – Cengiz Ehliz (0.00%, 1 votes)
Chocolate Adventure – Jay Mooney (0.00%, 1 votes)
Daflorn, LLC – Michael McClune (0.00%, 1 votes)
Aerus – Joseph P. Urso (0.00%, 1 votes)
BizBiz.Mobi – AiYellow – Frank Varon (0.00%, 1 votes)
Asia Sciences – Rick Creighton (0.00%, 1 votes)
Atomy America Inc – Han Gil-Park (0.00%, 1 votes)
Univerteam – Alexandre Arenales (0.00%, 1 votes)
Elygas – Jose Maria Delgado (0.00%, 1 votes)
Bionic Family – Dan Fadden (0.00%, 1 votes)
Asantae – Douglas Ridley (0.00%, 1 votes)
BellaVita – Mike Brosnan (0.00%, 1 votes)
HTE USA – Eric Pan (0.00%, 1 votes)
Natural Health Trends Global – Chris Sharng (0.00%, 1 votes)
ESG Company – Dmitry (0.00%, 1 votes)
Premier Designs – Andy Horner (0.00%, 1 votes)
Surge 365 – James Tackett (0.00%, 1 votes)
QSciences – Marc Wilson (0.00%, 1 votes)
Syntek Global – John Winterholler (0.00%, 1 votes)
gYv – Marc Schenkel (0.00%, 1 votes)
Northern Glover – Jane Kwa (0.00%, 1 votes)
Nucerity International – Lonnie McKinney (0.00%, 1 votes)
Innovative Global – Glen Jensen (0.00%, 1 votes)
Barefoot Books – Nancy Traversy (0.00%, 1 votes)
Shopping Sherlock – Michael Wiedder (0.00%, 1 votes)
Zurvita – Mark Jarvis (0.00%, 1 votes)
ViaViente – Craig Keeland (0.00%, 1 votes)
Univera – Bill Lee (0.00%, 1 votes)
Nikken – Kurt Fulle (0.00%, 1 votes)
Uptrend Info – Dato Susie Yeoh (0.00%, 1 votes)
UNO – William Barbo (0.00%, 1 votes)
Reliv International – Robert Montgomery (0.00%, 1 votes)
New Image – Graeme Clegg (0.00%, 1 votes)
Jade & Jasper – Hojung Jun (0.00%, 1 votes)
Direct Life Global – Dany Laroque (0.00%, 1 votes)
Ardyss – Armida Díaz De León (0.00%, 1 votes)
Nutritional High Inc – David Posner (0.00%, 1 votes)
Celebrating Home – Penny & Steve Carlile (0.00%, 1 votes)
Elevrus – Elevrus (0.00%, 1 votes)
Cutco – James Stitt (0.00%, 1 votes)
Nature's Sunshine Products – Gregory L. Probert (0.00%, 1 votes)
Total voters: 40876