Total Life Changes Skin Care Finalist In The My Face My Body Awards 2016
September 27, 2016
By Nicole Dunkley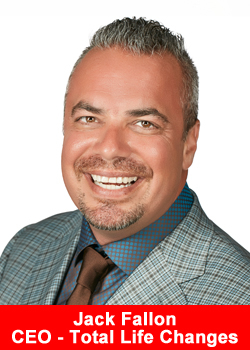 In the last decades, the medical aesthetic industry has grown exponent­ially, with no clear end in sight. Medical aesthetic treatments are part of a normal routine that works to maintain a healthy appearance. People desire to minimize the effects of aging, as well as the new collective value of successful or healthy aging.
One of the most recognized aesthetics resources known worldwide is MyFaceMyBody.com. This website provides consumers with exciting insight into the aesthetics industry, helping them make trusting decisions around their beauty procedures. The platform provides access to more than 13,000 pages of treatment education, 2,000 videos and gives consumers direct access to a global network of health, fitness and beauty experts.
The purpose of the website is to connect large beauty and aesthetic companies with consumers. Every year this media outlet hosts The My Face My Body Awards; the only industry awards dedicated to the aesthetic industry, judged by consumers and a panel of respected experts. The 2016 edition of this glittering ceremony will be held on Saturday, November 5th, at the 5-Star Montage Hotel in Beverly Hills, where the winners will be announced and it will be attended by 350 leading industry professionals, plastic surgeons, brands, journalists, beauty bloggers and celebrities.
"The My Face My Body Awards it is a really tough selection process so, to make it through to the finals is a real testament to these amazing surgeons, brands, practices and practitioners. It is going to be a fantastic evening" said host and awards founder Stephen Handisides.
The awards honor brands for their product innovation and popularity. This year, Envidia, an innovative skin care product from Total Life Changes, was selected from hundreds of products across the US, and is nominated in the category of "most innovative product or service".
https://www.youtube.com/watch?v=9CbIla-Lm9M
For over 16 years, Total Life Changes has been providing an amazing line of health and beauty products along with a great business opportunity to millions of people around the world. Earlier this year, TLC launched Envidia, an advanced skin restorative serum with skin cell regeneration properties that is revolutionizing the world of skin care.
Skin care products play a crucial role in the daily health care routine. At present, women are looking for multi-beneficial skincare products which represents a driving force of innovation in the beauty category. Consumer's preference for convenient and easy to use skin care products is increasing due to busy and active lifestyle of consumers. Total Life Changes approach in their product's skin care portfolio is to provide innovative solutions, including various upgraded skin care products for resolving complex skin issues for better results.
Envidia is a patented formulation of bio active materials intended to help revitalize the skin and promote a firmer, younger looking complexion. This serum is designed to naturally accelerate the skin's renewal process by providing the damaged skin cells with the necessary components of healthy, youthful skin.
By supporting collagen synthesis, Envidia may greatly improve the elasticity of the skin and the appearance of smoother skin. "With twice daily regular use of Envidia, this highly active and effective human growth factor serum can help renew the skin to achieve a more radiant appearance," says Mari Jo Serdoner, Chief Brand Officer at Total Life Changes.
The patented skin restorative serum from Total Life Changes is intended to produce the following results:
· Reduce the appearance of lines, wrinkles and sun damage for a youthful complexion
· Help firm and tone the skin on face, neck and chest
· Designed to improve the texture and even skin tone for all skin types
Envidia is formulated with patented human growth factor technology which includes: growth factors, cytokines, chaperone proteins, peptides and other active ingredients. Cytokines and Growth Factors are beneficial for skin rejuvenation, due to their multifunctional activities such as promoting skin cell proliferation and stimulating collagen formation. While there are a great number and variety of these proteins, each is capable of promoting its own set of biological effects, from specific to broadly overlapping activities.
Cytokines are secreted proteins that play a role in both the induction and effector phases of all immune and inflammatory responses, including cell proliferation, intercellular communication, and cell death. Chemokines are small cytokines which attract and recruit other cells into a localized area to exert their biologic effects.
Human Fibroblast Conditioned Media contains many of the essential nutrients that the human body naturally produces and that are important for healthy skin. Human Fibroblast Conditioned Media is the main active proprietary ingredient containing growth factors that emit biological signals involved with cell growth and function. Our growth factors come from our licensed human progenitor cells lines derived from skin.
They are grown within ideal laboratory conditions where they can thrive and produce growth factors. The conditioned media they grow in contains the growth factors and proteins that have been secreted by the cells. This media is then prepared and formulated into what makes our serum. Understanding this may help dispel myths (that new human cells are topically applied after being extracted for each batch of cosmetics).
The protein families contained within the conditioned media send signals locally to our skin cells. Some of these proteins are involved in angiogenesis and wound healing while others can promote the synthesis of extracellular matrix proteins, like collagen, and inhibit matrix degradation (thinning of your skin). Envidia is designed to naturally accelerate skin regeneration by providing damaged cells necessary components of healthy and young skin. From wrinkles to fine lines and sunspots, Envidia will make your skin look and feel younger.
Total Life Changes will continue to develop products that offer inventive solutions and the most advanced technology in the skin care and antiaging industry. "TLC is changing the science of aging, Envidia is an essential product in your bathroom cabinet," says Lucy Sandoval, Executive Assistant.
About Total Life Changes
Total Life Changes® offers an amazing line of health and beauty products along with a great business opportunity. Founder and CEO Jack Fallon created TLC over 16 years ago with a single multivitamin product named NutraBurst®. TLC has since grown the Iaso® brand of products like the popular Iaso® Tea.
The hybrid binary system allows IBOs of TLC to be compensated quickly for introducing new reps to the products and business opportunity. TLC is dedicated to providing the greatest opportunity for you to feel healthier and flourish financially. Visit Total Life Changes to find out more about the products and business opportunity.