QNET Hosts 10,000 Attendees At Annual Convention In Dubai
October 19, 2016
By Team Business For Home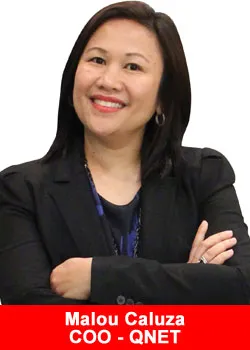 Prominent Asian Direct Selling Company QNET hosted approximately 10,000 thousand jubilant QNET members and Independent Representatives (IRs) from 40 countries from the MENA region, India, Russia and Asia at the annual V-Convention UAE 2016 held for five days at the Hamdan Sports Complex in Dubai.
V-UAE 2016 proved to be an unbelievable event in network marketing history, allowing entrepreneurs an amazing life-changing opportunity. IRs engaged and celebrated five days of reigniting their passion. With the theme "Evolve. Empower. Enrich." and the new campaign of "Absolute Living", they rocked Dubai's Hamdan Sports Complex, and met face-to-face with their QNET family, listened to the many inspiring stories of their journey in QNET, and witnessed the difference Qnet's collective work. They also learned about the latest Qnet lifestyle products, through the various product launches organised during the event.
The highlight of V-UAE 2016 is undoubtedly the launch of Qi Group's founder, Dato' Sri Vijay Eswaran's highly anticipated new book, 'Two Minutes From The Abyss'. Entrepreneur, economist and philanthropist Mr. Eswaran tackles in his new book how one can find his purpose and take back control of one's life.
Through stories, humor, personal insights and dozens of practical tips that he has learned from experience, the successful founder of the multimillion dollar global business under the Qi Group and the best-selling author of In the Sphere of Silence, shows the way to anyone who has lost their joy and is trying to figure out why.
Two new CIMIER's QNET City watches were also launched. The V Managing Director Pathman 'Chief' Senathirajah, QNET Managing Director JR Mayer and QNET Regional GM for MENA, Khaled Diab also welcomed Indian superstar Vivek Oberoi who stepped on stage to the cheers of a ten thousand strong crowd during the second day of the event. Oberoi's first words as he stepped on the tremendous #VCON16 stage in Dubai was "That's Magic!". Speaking to crowd of IRs who have travelled from all over the globe for this momentous convention, Vivek Oberoi stressed that it is the right attitude and the right momentum that defines our life.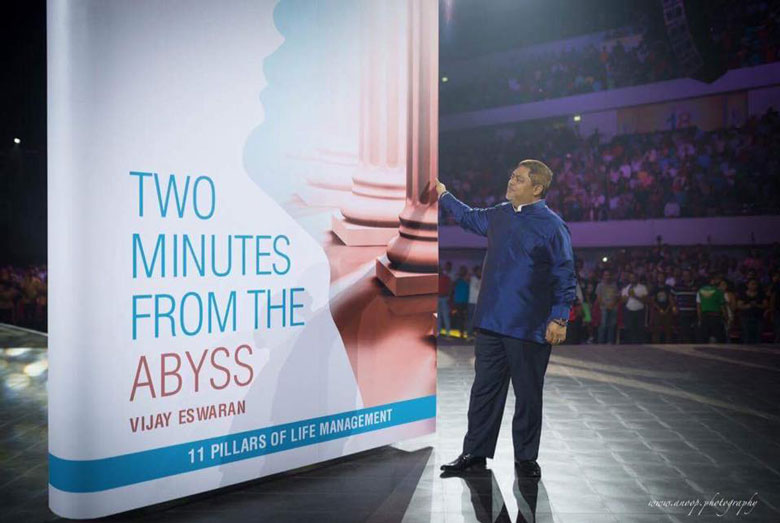 Vivek's dedication to help those less fortunate mirrors QNET's core pillar of 'Raise Yourself To Help Mankind' philosophy. In fact, in India, Vivek Oberoi is the ambassador for the Accessible India Campaign for persons with disabilities. As a symbol of his dedication to help the lives of as many people as he can, he bought several 'Hold My Hand' bands in support of Taarana.
Continuing QNET's pledge to Touch a Billion Hearts, Chief Pathman announced QNET's new partnership with the Cancer Patients Aid Association (CPAA), a non-profit organisation dedicated to the total management of cancer as a disease, and the NGO Vivek Oberoi has supported for over a decade.
Mr. J.R Mayer, Managing Director of QNET said
"QNET is committed to offer only the highest quality products to its customers. Our mindset is anchored on innovation, excellence and consistent quality. We are glad to associate with Vivek Oberoi who reflects QNET's vision in going after your dream and sharing your time and resources with the less fortunate."
Egyptian superstar singer Mohammad Nour also sang during VCON 2016 and the closing night saw the young Rashid Stars performe. Qnet along with Rashid Center gave the young kids trophies.
QNET has also partnered with Manchester City Football Club (MCFC) as its Official Direct Selling Partner. QNET over the last 18 years has offered a dynamic product portfolio in wellness, luxury, travel and education.
About QNET
As a prominent Asian direct selling company, QNET provides a wide range of life enhancing products that are offered through its proprietary e-commerce platform to customers and distributors in more than 100 countries. The company also has some 25 offices and agencies worldwide, and more than 50 stockists, apart from localized operations or franchisees in a number of countries. In UAE QNET operates from 3 locations, offices in Dubai and Abu Dhabi as well as a logistics hub in Dubai.
Established in Hong Kong in 1998, QNET is a member of the Direct Selling Association of Malaysia, Singapore, the Philippines and Indonesia. QNET is also a part of the Hong Kong Health Food Association and the Health Supplements Industry Association of Singapore among others.
QNET is active in sports sponsorships around the world, including football, badminton and more, due to the company's strong belief that the drive, passion and teamwork of sports mirrors that of QNET. QNET recently signed a new and exciting partnership with Manchester City Football Club (MCFC), as its official direct selling partner for three years. For more information, please visit the QNET website at www.qnet.net