Younique Introduces New Beauty Products And Skin Care Line
October 19, 2016
By Nicole Dunkley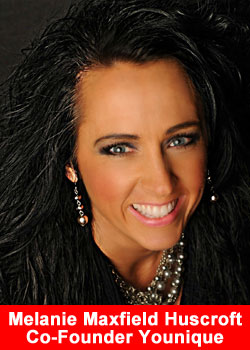 Delivering high-quality products is directly in Younique Products' mission statement of uplifting, empowering, and validating women across the world.
In November 2012, Younique launched with four beauty and lifestyle products—Younique 3D Fiber Lashes, pigment eyeshadow, boot socks, and magnetic nail polish.
3D Fiber Lashes quickly inundated the social beauty market, and over four years, the Younique brand has come a long way from mainstream fads to a classic beauty brand introducing new products twice a year—October 2016 includes Splash Liquid Lipstick, Younique Royalty Skin Care, and many product line extensions.
From fresh orchid to true crimson to daring navy, these rich liquid lipsticks are creamy and hydrating for comfortable, all-day wear. Splash Liquid Lipstick is made with Bio-Gel complex that seals in moisture with vitamins C and E.
Its hybrid mousse texture and special precision tip applicator make for easy application. And in October, purchase a set of 3 Splash and get the Moodstruck Lip Exfoliator free with our Splash Your Mood Customer Kudos, the perfect introduction to some of our new products.
Younique Royalty is a new skin care line with 11 luxurious products to cater to every skin type. All-new cleansers, serums, moisturizers (with and without SPF) and a detoxifying mask nurture, protect, and restore skin's appearance with long-term use. Classic favorites like rose water and eye serum are re-packaged and named Royalty Rose Water Toning Spritz and Uplift Beauty Serum with the same popular formulas.
The new bamboo charcoal Royalty Detoxifying Mask bubbles on the skin to soak up environmental impurities and help oxygenate the skin. Royalty Instant Lifting Serum provides firmer-looking skin as soon as two hours after use and long-term benefits of reducing the appearance of fine lines and wrinkles. Skin care is the first step in a flawless makeup routine.
About Younique
Younique's mission is to uplift, empower, validate, and ultimately build self-esteem in women around the world through high-quality products that encourage both inner and outer beauty and spiritual enlightenment while also providing opportunities for personal growth and financial reward. Younique is the first direct sales company to market and sell almost exclusively through the use of social media and keeps product offerings fresh with bi-annual product releases.