Mannatech Launches Essential Oils In Canada
November 3, 2016
By Nicole Dunkley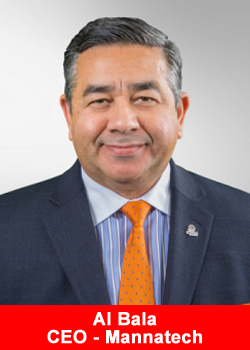 Mannatech Incorporated, a global health and wellness company committed to transforming lives to make a better world, has recently expanded its proprietary essential oils and Glyconutrient-containing carrier oils to its Canada market.
A five-day roadshow also kicks off today throughout the country to train Mannatech Associates and Members on the many benefits of using essential oils in everyday life.
Mannatech first revealed its new essential oils to sales Associate attendees from around the world at its annual conference, MannaFest?, in Dallas, Texas in April, launching the products first in the United States. Mannatech has since made its line of essential oils available in Korea and Taiwan.
"Mannatech's Canadian Associates have been anticipating these essential oils ever since we first launched them in the United States, and we are thrilled to finally deliver them to Canada," said Mannatech's Regional President of North America and EMEAA, Christopher Simons.
"These oils diversify our product offering in Canada, and I'm confident that our high quality standards will distinguish us amongst competitors and provide a great tool for our Associates to grow their businesses."
Mannatech has formulated Glyconutrients for the first time into two carrier oils — a Sweet Almond and Aloe Carrier Oil and a Fractionated Coconut and Aloe Carrier Oil. Because of the potency of essential oils, carrier oils are often used to reduce the concentration of oils.
Mannatech Canada will also offer the following essential oils: Lavender, Peppermint, Lemon, Orange and a proprietary No. 1 Protective Blend designed to support overall health. *
Mannatech's essential oils are derived from natural oils found in plants that have been used for centuries by cultures all over the world for their fragrances and benefits. The essential oils can be diffused, inhaled or applied topically to help support physical, emotional, mental and spiritual well-being.
Mannatech essential oils meet stringent quality specifications and are put through a number of quality tests for identity and purity. These essential oils are organic and are free of solvents, synthetics and preservatives, do not contain genetically-modified DNA, are non-irradiated, are not tested on animals and are compliant with IFRA standards. Additionally, to ensure quality, Mannatech essential oils undergo optical rotation and refractive index testing, specific gravity testing and organoleptic testing to confirm the identity of the oil. In addition, all of Mannatech's single oils are organic.
About Mannatech
Mannatech, Incorporated, offers a profound wellness experience through a financially rewarding opportunity that makes a difference in the lives of people across the world. Through its innovative glyconutrition products, Mannatech transforms lives, providing an unprecedented level of natural wellness, freedom and purpose. With more than 20 years of experience and operations in more than 25 countries, Mannatech is committed to transforming lives.