Original Iaso Tea Prepares Richard Bliss For 8th Most Prominent Peak on Earth
December 21, 2016
By Nicole Dunkley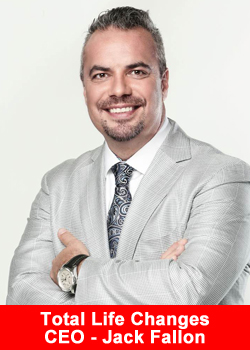 December 6, 2016 marked a monumental day for TLC's International Business Consultant Richard Bliss, an avid mountaineer and lover of all things TLC as he reached the summit of Mt. Vinson in Antarctica.
Few people ever make it to Antarctica and far fewer to the summit of the highest mountain on the continent. Mt. Vinson is one of the coveted seven summits and the 8th most prominent peak on earth.
In preparation for this climb, Richard Bliss lost 20 pounds through diet, exercise, and using Total Life Changes' original Iaso® detox Tea formula.
Richard Bliss compares his epic excursion at the top of the bottom of the world with the perseverance it takes to achieve something that so many would consider impossible or unattractive; a similar analogy of the direct sales industry.
Quite often network marketers have similar stories of overcoming the odds in the industry, and using belief, training and determination to win.
Richard faced some dangerous elements and challenges during this recent expedition. An impressive storm with wind speeds of 60 mph and temperatures well below -30 degrees Fahrenheit kept the expedition pinned down on the mountain for 7 days, waiting for the weather to break.
Richard commented, "There are so many life lessons learned in mountaineering. I was encouraged by the family motto of the famous polar explorer Ernest Shackleton, 'by endurance we conquer!'" With patience, the team endured the weather and when it finally broke they made their way to the summit! So it is with life and our businesses. If we are patient and endure opposition, moving forward with boldness one step at a time, we will reach our goals."
The direct sales industry can be equally challenging and rewarding. It continues growing at a constant rate; with an increase of 11% from 2014-2015, representing 20.2 million men and women actively involved in direct sales, leading to a record total of sales reaching $36.12 billion globally in 2015. The industry is producing many incredible health, wellness and beauty products.
TLC's founder and CEO Jack Fallon weighs in on Bliss' accomplishment and the state of direct sales: "We are obviously proud and excited for Rich. I don't know how few have summited Mt. Vinson, and under those conditions I can't imagine the fortitude and resilience one must face to maintain their focus and reach their desired goals.
Our TLC family is very proud of his accomplishment. And I certainly see the analogy of Rich's commitment to his health and the dedication he had to reach one of his life's goals, literally against all odds. Direct Sales can feel like that for many people.
As they get to know their products and how to share them with others, they are constantly faced with challenges. And I'm sure there are days when they feel like they are facing the storm of the century. That's when they rely on training and support to keep moving forward."
About Total Life Changes
Total Life Changes® offers a diverse product portfolio of health, wellness and beauty products. President and newly named, Tea Executive Officer, Jack Fallon created TLC over 16 years ago with a single product: NutraBurst®.
Since that time, TLC has continued to develop the Iaso® brand of products to include a diverse and attractive product portfolio matched with a hybrid binary system that allows IBOs of TLC to be compensated quickly for introducing new customers to our products and business opportunity. Find out why so many are saying, "It really is different over here."