Total Life Changes Appoints Ralph Adams To Head Merger And Acquisition Division
December 15, 2016
By Team Business For Home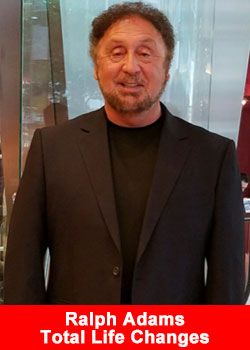 TLC's founder and CEO Jack Fallon is strongly pursuing the growing demand of companies seeking assistance or attempting to find a new course in the industry.
TLC is actively extending its value in the worldwide arena by supporting businesses seeking assistance.
This new division in Salt Lake City has already supported companies like Ryte, Inc. Total Life Changes and Ryte, Inc. entered into an agreement effective August 3, 2016 for TLC to acquire the control of assets and distributors of Ryte, Inc., a benefit corporation focused on the complete wellness of the individual and helping others.
Adams has decades of transactional experience covering a wide variety of industries, including business services, consumer services and products, manufacturing and distribution.
As an experienced transactional leader, Adams will ensure a comprehensive evaluation of your business needs; whether engaged to sell your business, help you grow through acquisition or help your management team foster business strategies, this new division is prepared to provide results.
Total Life Changes' Merger and Acquisition Division is focused on adding value and professional skill to all facets of your buy-side, sell-side and management buyout engagement.
If you are interested in learning more about Total Life Changes' Merger and Acquisition Division, please call or email Ralph Adams. (801) 580-8808 [email protected]
About Total Life Changes
Total Life Changes® offers a diverse product portfolio of health, wellness and beauty products. President and newly named, Tea Executive Officer, Jack Fallon created TLC over 16 years ago with a single product: NutraBurst®.
Since that time, TLC has continued to develop the Iaso® brand of products to include a diverse and attractive product portfolio matched with a hybrid binary system that allows IBOs of TLC to be compensated quickly for introducing new customers to our products and business opportunity. Find out why so many are saying, "It really is different over here."