Buyezee Indonesia Pre-Launch Scheduled For February 2017
January 13, 2017
By Team Business For Home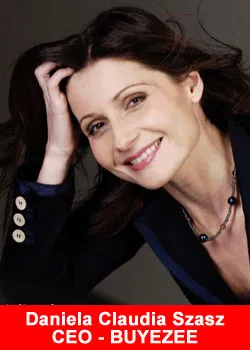 Buyezee Indonesia presents a fantastic opportunity for e-commerce among the other emerging Asian economies, with current projections putting the nations e-market at a staggering 130 Billion by 2020 (coming third behind China and India).
With an estimated annual growth rate exceeding 50% annually, retailers and e-marketers have a unique opportunity to develop rapidly.
With a population of over 250 million of which 40% are now connected online, this, combined with Indonesia acceptance and hunger for direct sales opportunities is already proving an amazing strategic expansion for Buyezee.
Antony Spear – Buyezee COO, commented:
Buyezee business model is perfectly positioned for explosive growth in this vibrant marketplace with our abilty to connect retailers to consumers on our global marketplace.
The opportunity is further enhanced with our digital advertising platform – which will be welcomed by a country that boasts the highest digital, mobile internet Ad growth worldwide
Daniela Claudia Szasz – Buyezee CEO, added:
We have all the ingredients for success in Indonesia, a massive and hyper growth marketplace, a product and service that is in great demand and now we have great local leadership to drive our message – we are now expecting amazing results over the coming months and years ahead
About Buyezee:
A global provider of fully serviced eCommerce shops that can empower individuals and companies alike to immediately brand, promote and profit from the Multi Trillion Dollar marketplace with little or no previous knowledge or experience.
BUYEZEE's innovative eCommerce products are marketed person-to-person by independent Shopreneurs on a global basis.
From its conception, BUYEZEE™ have chosen and consulted the most competent people available, thus ensuring that no beta testing is carried out at the expense of the network. Much time, money, planning and resources has been invested into product development to make this a powerful and leading global opportunity.
More Information can be obtained from our corporate website: www.buyezee.net