Mannatech Australasia Launches Highest Grade Aloe Product
March 29, 2017
By Nicole Dunkley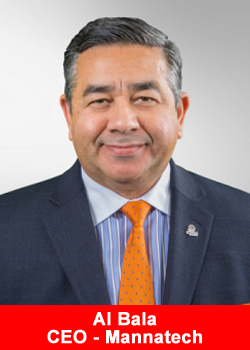 Mannatech, Incorporated (NASDAQ: MTEX), a global health and wellness company committed to transforming lives to make a better world, recently launched its most legendary ingredient, Manapol® powder, to its Australasian market. Manapol is the highest quality aloe vera gel extract in the world.
Manapol powder is a pure, premium, 100 percent aloe vera gel extract that is abundant in acetylated, mannose-rich polysaccharides, or acemannans. The acemannans in Manapol powder have a guaranteed molecular weight of more than one million Daltons1, testing the highest of any other aloe gel extract.
As the most cutting-edge Glyconutritional product available, Manapol powder supports cellular communication and may provide gastrointestinal benefits.
"We are thrilled to provide our most potent ingredient as a stand-alone product in our Australasian market," said Mannatech's Regional President of EMEAA, Christopher Simons.
"Manapol is our core technology at Mannatech, and I know that our Australian, New Zealand and Singaporean Associates are pleased to have access to the world's highest quality aloe vera product to help improve the health and wellness of everyone around them."
For more than 20 years, Manapol powder has been an essential ingredient in other Mannatech products. Mannatech's Advanced Ambrotose® product and Ambrotose® complex are among the company's top-selling products containing the aloe gel extract, and are known for their immune and gastrointestinal benefits.
Recently Mannatech announced it has secured its continuing source of premium Manapol powder with an exclusive deal with Natural Aloe Costa Rica. With this agreement, Mannatech provides its customers with transparency about where exactly the aloe in its products comes from.
About Mannatech
Mannatech, Incorporated, offers a profound wellness experience that makes a difference in the lives of people across the world. Through its innovative Glyconutrition products, Mannatech changes lives, providing an unprecedented level of natural wellness, freedom and purpose. With more than 20 years of experience and operations in more than 26 markets, Mannatech is committed to changing lives.