Top Direct Selling Compensation Plan – Poll 2017
March 19, 2017
By Team Business For Home
Business For Home is compiling the Top Direct Selling Compensation Plan ranks in the world for 2017.
Last year more than 700,000 visitors checked out the results, and still counting!
We have nominated over 850+ Top Direct Selling companies with their compensation plan. One of the most important, yet least understood aspects of a network marketing opportunity is the compensation plan.
What is the most generous and best compensation plan? What is the best opportunity for residual income? Is it a Binary, a Uni-level, a Matrix, a Stair Step Break-a-way, a Pass-up Plan, a Hybrid, an Instant pay plan?
Just about any product or service can be purchased through Direct Selling somewhere in the world. Every single day, 70,000+ prospects worldwide are looking for information to find the best opportunity available.
Which company has the best compensation plan in 2017? Where can you boost your income?
We have nominated over 850+ companies. If we have missed your company, please fill in this form
For questions about the poll read our Support and FAQ page
Please do not bring in fake votes, we will notice and the company will be terminated, see this article.
We love to have your Facebook comment 🙂
How To Vote
1. Open the Direct Selling News App or download the Free App here
2. Open Menu in the App (Left hand corner)
3. Go to Currrent Poll
4. Select your company and push the vote button
This poll closes 15 April
The Top 20 (vote results are in real time)
After 28,241 votes: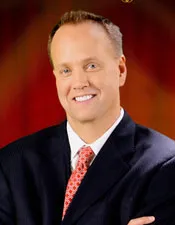 12,420 votes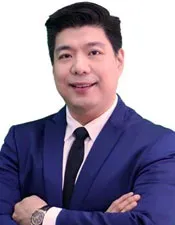 12,359 votes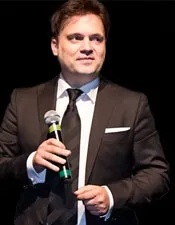 465 votes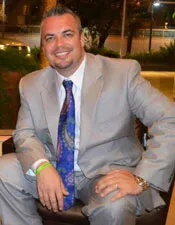 399 votes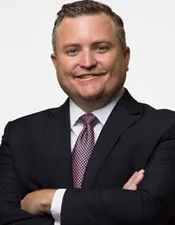 398 votes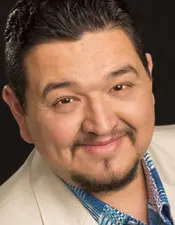 394 votes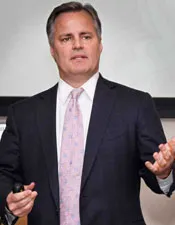 393 votes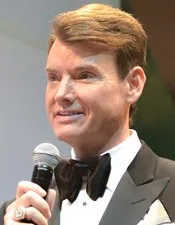 211 votes
178 votes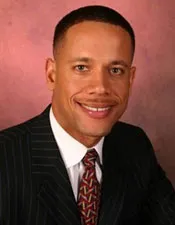 95 votes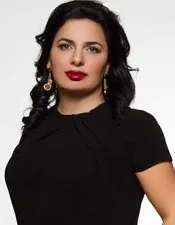 81 votes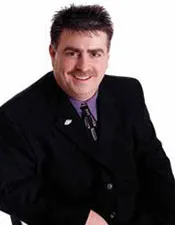 75 votes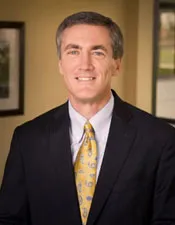 62 votes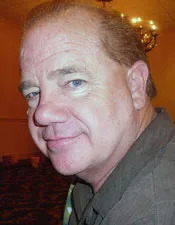 54 votes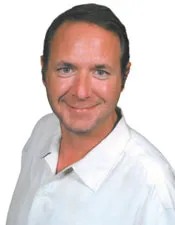 51 votes
41 votes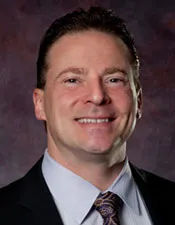 31 votes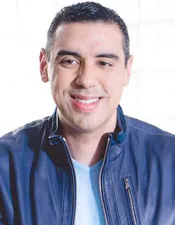 29 votes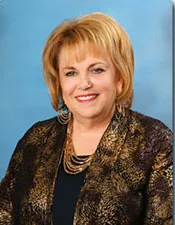 27 votes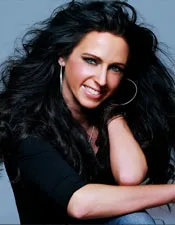 25 votes
All nominees with votes:
ARIIX – US (43.98%, 12420 votes)
Alliance In Motion – PH (43.76%, 12359 votes)
WOR(l)D GN – US (1.65%, 465 votes)
Total Life Changes – US (1.41%, 399 votes)
LifeVantage – US (1.41%, 398 votes)
Vida Divina (1.40%, 394 votes)
Mary Kay – US (1.39%, 393 votes)
Trevo – US (0.75%, 211 votes)
Evo Binary – UAE (0.63%, 178 votes)
5Linx – US (0.34%, 95 votes)
OneCoin – BG (0.29%, 81 votes)
Valentus – US (0.27%, 75 votes)
4Life Research – US (0.22%, 62 votes)
Paycation – US (0.19%, 54 votes)
Youngevity – US (0.18%, 51 votes)
98 Alive Pty Ltd – AU (0.15%, 41 votes)
LifeWave – US (0.11%, 31 votes)
Monat Global – US (0.10%, 29 votes)
Jeunesse Global – US (0.10%, 27 votes)
Younique – US (0.09%, 25 votes)
Nerium International – US (0.08%, 22 votes)
WorldVentures – US (0.07%, 21 votes)
Amway – US (0.07%, 21 votes)
Modere – US (0.07%, 19 votes)
QNet – MY (0.06%, 16 votes)
ACN – US (0.05%, 15 votes)
1ViZN – US (0.05%, 14 votes)
2 Cutie Patooties – US (0.05%, 13 votes)
Four Corners – US (0.04%, 12 votes)
Vestige Marketing – IN (0.04%, 12 votes)
Saivian – US (0.03%, 9 votes)
Bode Pro – US (0.03%, 9 votes)
One Life Marketing Pvt Ltd – IN (0.03%, 8 votes)
PhytoScience – MY (0.03%, 8 votes)
ASEA – US (0.02%, 7 votes)
MWR Life – US (0.02%, 7 votes)
Cognoa International – PH (0.02%, 7 votes)
Asantae – US (0.02%, 7 votes)
All Asta – US (0.02%, 6 votes)
Isagenix – US (0.02%, 6 votes)
Ardyss – US (0.02%, 6 votes)
Nucerity International – US (0.02%, 6 votes)
Global Wealth Trade – CA (0.02%, 6 votes)
Alex + Von – US (0.02%, 6 votes)
Zija International – US (0.02%, 5 votes)
Plexus Worldwide – US (0.02%, 5 votes)
Alphay International, Inc. – US (0.02%, 5 votes)
Mi Lifestyle Marketing – IN (0.02%, 5 votes)
Ambit Energy – US (0.02%, 5 votes)
XanGo – US (0.01%, 4 votes)
Forever Living Pr. – US (0.01%, 4 votes)
Nu Skin – US (0.01%, 4 votes)
Young Living Oils – US (0.01%, 4 votes)
A Leisure Life – US (0.01%, 4 votes)
All Dazzle – US (0.01%, 4 votes)
Aloette Cosmetics – US (0.01%, 3 votes)
adornable.u – US (0.01%, 3 votes)
Rain International – US (0.01%, 3 votes)
Supreme Wealth Alliance Philippines Inc. – PH (0.01%, 3 votes)
Mega Holdings – HK (0.01%, 3 votes)
Advocare – US (0.01%, 3 votes)
Aerus – US (0.01%, 3 votes)
Seacret Direct – US (0.01%, 3 votes)
Advance Cash & Carry Plan – PK (0.01%, 3 votes)
Shaklee – US (0.01%, 3 votes)
AmeriPlan USA – US (0.01%, 2 votes)
PM International – DE (0.01%, 2 votes)
Essante Organics – US (0.01%, 2 votes)
Talk Fusion – US (0.01%, 2 votes)
USANA – US (0.01%, 2 votes)
Gelmoment – CA (0.01%, 2 votes)
Avon – US (0.01%, 2 votes)
Zrii – US (0.01%, 2 votes)
LEO – GB (0.01%, 2 votes)
Team National – US (0.01%, 2 votes)
Juice Plus+ – US (0.01%, 2 votes)
Kyani – US (0.01%, 2 votes)
Ameo Essential Oils (Zija) – US (0.01%, 2 votes)
Karatbars – DE (0.01%, 2 votes)
Hinode Cosméticos – BR (0.01%, 2 votes)
It Works! Global – US (0.01%, 2 votes)
Purium Health – US (0.01%, 2 votes)
Ann Summers – GB (0.01%, 2 votes)
Enzacta – US (0.00%, 1 votes)
Unicity Int. – US (0.00%, 1 votes)
Metrin – CA (0.00%, 1 votes)
Beyond Organic – US (0.00%, 1 votes)
Basic Reset – US (0.00%, 1 votes)
BestLife Worldwide – US (0.00%, 1 votes)
BBlue – Carbon Credit Solutions U.K. – GB (0.00%, 1 votes)
Eqology – NO (0.00%, 1 votes)
Celebration Fashions – US (0.00%, 1 votes)
NuVerus – US (0.00%, 1 votes)
Cacao Mundo – DE (0.00%, 1 votes)
ViSalus Sciences – US (0.00%, 1 votes)
Visi – US (0.00%, 1 votes)
Berry.En – DE (0.00%, 1 votes)
Life FX Global – US (0.00%, 1 votes)
Tristar Enterprises – US (0.00%, 1 votes)
Belcorp – PE (0.00%, 1 votes)
Enchanted Potions – US (0.00%, 1 votes)
Chews 4 Health – US (0.00%, 1 votes)
Close To My Heart – US (0.00%, 1 votes)
Vault Denim – US (0.00%, 1 votes)
Agel – US (0.00%, 1 votes)
Momentum Plus – US (0.00%, 1 votes)
Surge 365 – US (0.00%, 1 votes)
Skinny Body Care – US (0.00%, 1 votes)
Zurvita – US (0.00%, 1 votes)
Tyra Banks Cosmetics – US (0.00%, 1 votes)
American Serenade – US (0.00%, 1 votes)
Ava Anderson – US (0.00%, 1 votes)
Olympic Idea – US (0.00%, 1 votes)
Asia Sciences – US (0.00%, 1 votes)
Tiens International – CN (0.00%, 1 votes)
Longrich – CN (0.00%, 1 votes)
EPX Body – US (0.00%, 1 votes)
Team Beach Body – US (0.00%, 1 votes)
ESG Company – RU (0.00%, 1 votes)
Zinzino – SE (0.00%, 1 votes)
Tupperware – US (0.00%, 1 votes)
Xooma Worldwide – US (0.00%, 1 votes)
Ava Gray Direct – US (0.00%, 1 votes)
Evolv Health – US (0.00%, 1 votes)
Good Life International – US (0.00%, 1 votes)
Direct Life Global – FR (0.00%, 1 votes)
Stella & Dot – US (0.00%, 1 votes)
Infinite Wellness Opportunity Network – PH (0.00%, 1 votes)
QSciences – US (0.00%, 1 votes)
FM Group – PL (0.00%, 1 votes)
Pure Romance – US (0.00%, 1 votes)
Jewelry in Candles – US (0.00%, 1 votes)
Zoe Lifestyle – US (0.00%, 1 votes)
Origami Owl – US (0.00%, 1 votes)
Mary & Martha – US (0.00%, 1 votes)
Diana – JP (0.00%, 1 votes)
Natural Health Trends Global – US (0.00%, 1 votes)
Akea Life – US (0.00%, 1 votes)
Clubcard10 – ES (0.00%, 1 votes)
ModiCare – IN (0.00%, 1 votes)
Javita – US (0.00%, 1 votes)
LegalShield – US (0.00%, 1 votes)
Heritage Makers – US (0.00%, 1 votes)
PartyLite – US (0.00%, 1 votes)
Bachi Binx – US (0.00%, 1 votes)
International Marketing Corp – IN (0.00%, 1 votes)
IMC – IN (0.00%, 1 votes)
Princess House – US (0.00%, 1 votes)
DoTerra – US (0.00%, 1 votes)
Norwex – NO (0.00%, 1 votes)
Life Plus – US (0.00%, 1 votes)
Life Pharm Global – US (0.00%, 1 votes)
Limitless Worldwide – US (0.00%, 1 votes)
Premier Designs – US (0.00%, 1 votes)
Lilla Rose – US (0.00%, 1 votes)
LR Health and Beauty – DE (0.00%, 1 votes)
Seawave herbal limited – NG (0.00%, 1 votes)
NYR Organic – US (0.00%, 1 votes)
Total voters: 28241