Network Marketing In Iran Is Booming
April 4, 2017
By Team Business For Home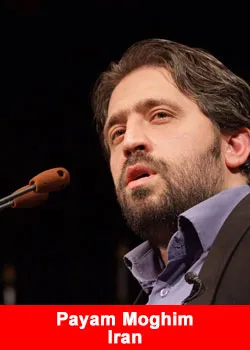 There are no official numbers documenting Network Marketings popularity in Iran.
But unofficial statistics says that the revenue of the industry is near $100 million a year, with more than 300,000 active direct sellers. And with more than 1 million people consuming products from MLM companies, the tipping point of critical mass is just around the corner.
Payam Moghim is the founder of Atorina a company focused on introducing the legitimate and real MLM in Iran. He believes that getting help from high-calibre speakers and trainers is the first priority in his country.
It was October 2015 that our website (Business For Home.org) first covered Iranian Network Marketing news in an article which was about John Milton Fogg.
Fogg, one of the legends of the industry who had written bestsellers over more than 20 years had committed the brave and courageous act of agreeing to go and speak in Iran.
Since then, many great things have happened in Iran. The market is still growing fast in the country as regulators and company owners embrace the new guidelines for this entrepreneurial opportunity. That is the reason that he has successfully invited and toured around international speakers like Margie Aliprandi, Tom "Big Al" Schreiter, Graham Park and Mark Davis.
"At first we had many obstacles and some of them are still existing. The mindset of individuals, the protective attitude of managers and top leaders.
One of the obstacles was new word for the industry here? Open, generic educational training events.
"Many people didn't trust generic events in the early days" said Payam.
And he continued "It's a journey….a journey of creating a culture… a culture which supports legitimate MLM companies and business practices. So many people want to help us on this journey. There are so many great international networkers who have answered to my call for help with open arms.
"I will never forget the night when I had a video interview with Tom Chenault after a short conversation asking him for help. That's the reason that I believe this business is the business of paying forward your love. His reaction really taught me a lot."
Holding events is not the only job that Payam is doing in these days. He is making and subtitling video interviews with international leaders.
People like Richard Bliss Brooke, Wes Linden, Tom Chenault, Todd Falcone, Sven Goebel and recently forensic networker Ramin Mesgarlou.
"I saw Ramin's name in the "Businessforhome" website for the first time and accidently I saw him in a group chat and asked him for an interview and he just said yes," said Payam.

"The video of our interview in the "Atorina Show " has been shared so many times around Iranian MLMers. Some of them have been watched by more than 35,000 people," said Payam
Payam as a representative of the younger, entrepreneurial generation in Iran believes that MLM is a new chance for his countrymen and women to reach their potential for financial independence and freedom.
"It's not just about the money. Of course, you can earn a lot of money in this business. But I think the most important thing that MLM brings to a country is the attitude of entrepreneurship. A person who spends his or her time in MLM understands that the only person who can help them is themselves!
So he stands up for his life and says I should do something for myself. Something that will make me free. That helps people. That attitude helps the country and that helps the world" said Payam.
"People are less dependent on waiting for the magic money man to arrive at the door with a million dollars. They realise they can do it themselves."
So… what is next for Iran?
"We are starting a new era in MLM field in Iran. An era which is the end of the get rich quick schemes. Which is the end of irrational claims and which the days of a true, strong, entrepreneurship spirit."
But that can not happen without existence of international companies?
"I agree" said Payam. "but we have 22 local companies that are doing the business very well and International companies can work here, too if they obey the rules of doing MLM in Iran. The rules are set delicately to ensure there is a good business environment for MLM companies.
"But if an international company agrees to set its manufacturing in this country it can work here. And it is worth it. Because the young generation are hungry for business here. I'm sure this investment will be worth it and international companies can have a great result by seeing Iran as a country to grow in."
He continued "Each year is being named by our supreme leader. This year's name is "Production and Employment". And I'm sure that MLM will play a high role in this year in Iran."