Youngevity Adds Four New Cyber Products To Service Division Offering
June 15, 2017
By Nicole Dunkley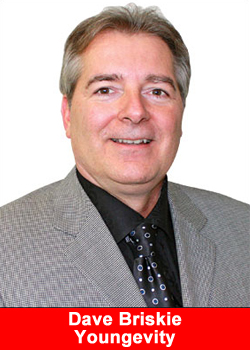 Youngevity International, a leading direct lifestyle company revealed that it is expanding the offering of its Service Division by entering into four new contracts that widens its offering to include Identity Theft Protection, Credit Monitoring, Virtual Tech Support and Data Storage.
These services will be offered individually and in various combinations to give distributors and customers options and price breaks.
Youngevity launched its Services Division last year through an acquisition of David Allen Capital which represents a variety of lenders that provide capital to small businesses. Since being acquired by Youngevity in April of 2016 David Allen Capital has arranged $8 million of loans to small businesses throughout the United States.
On the success of David Allen Capital the services division quickly expanded into Telemedicine via the launch of Youngevity Telecare and shortly added Youngevity Cart Ripple which is an app based shopping assistant that allows its users to earn cash back while finding the most economical prices on line.
"Our goal is to provide a full lineup of business and residential services that will either introduce simplicity and convenience to our customers or a savings on services they are already using",
said David Rutz, Vice President of Global Services. "
"We expect to release the newly announced services later this year and have several additional services in the due diligence process. We expect to continue to expand our product offering as we leverage the growth taking place within Youngevity's customer and distributor base."
Dave Briskie, President and CFO, of Youngevity, stated,
"We are enthusiastic about our Services Division and the potential it provides for revenue growth without the dependence of inventory management.
Our Services further accentuate the unique nature of our Omni-Direct business model and we believe this new suite of products are a great addition to this exciting category."
About Youngevity International, Inc.
Youngevity International, Inc, is a leading direct lifestyle company — offering a hybrid of the direct selling business model, that also offers e-commerce and the power of social selling. Assembling a virtual Main Street of products and services under one corporate entity, Youngevity offers products from the six top-selling retail categories: health/nutrition, home/family, food/beverage (including coffee), spa/beauty, apparel/jewelry, as well as innovative services.
The Company was formed during the summer 2011 merger of Youngevity Essential Life Sciences with Javalution® Coffee Company (now part of the company's food and beverage division). The resulting company became Youngevity International, Inc. in July 2013. For investor information, please visit YGYI.com. For general information on products and services, please visit us at youngevity.com. Keep up with our activities by liking us on Facebook and following us on Twitter.