Monat Global Expects $300 Million Revenue For 2017
October 26, 2017
By Team Business For Home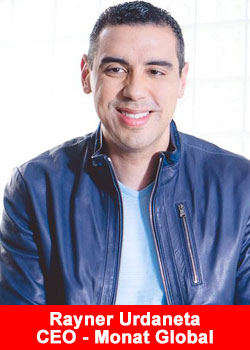 USA-based Monat Global welcomed 3,000 of its Market Partners and guests to Las Vegas the first week of October as the company celebrated its third anniversary and began its fourth year in style.
"All of the Market Partners attending earned this incentive trip for helping make us one of the fastest growing brands in the social selling space,"
said CEO Ray Urdaneta.
"We had a similar trip in the spring, with 500 attending, so this second event is another gratifying demonstration of how much growth we have experienced in the last year."
"This event was our biggest ever and shows that MONAT opens doors," added President Stuart MacMillan. "We are truly humbled that at the three-year mark, we were able to bring thousands to Las Vegas and prepare them for the next stage in our remarkable growth. MONAT is on track to have $300 million in total revenue this year, and we owe it to our Market Partners."
During the event, the company also launched its first holiday gift sets, including hand creams, a shower kit set, a beard care set and a hair tools set.
Monat officially opened its doors in the U.S. in October 2014 and in Canada in October 2015.
Monat Market Partners total more than 50,000 across all 50 states and all 10 Canadian provinces.
In September, Monat added more than 45,000 new Preferred Customers to its ranks. Monet had approximately 4,000 VIP Preferred Customers in 2015 and now counts more than 150,000.
BOUT MONAT GLOBAL
MONAT Global is an entirely owned subsidiary of Alcora Corp., whose holdings embrace L'EUDINE Global and B&R Products. MONAT was based in 2014 and entered the multi-billion greenback hair care market, whereas offering floor-breaking alternatives by means of a novel Social Marketing strategy to Direct Sales and one of the beneficiant compensation plans within the U.S. market.