Youngevity Acquires Gigi Hill Brand
January 25, 2018
By Team Business For Home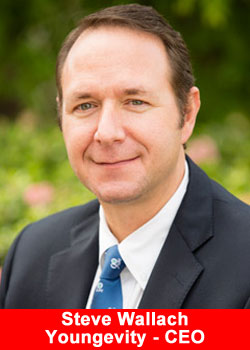 Youngevity® International, Inc., (NASDAQ:YGYI), a leading omni-direct lifestyle company, today announced the acquisition of the Gigi Hill Handbag and Accessory Brand.
The company has also entered into a long-term contract with Gabrielle "Gigi" DeSantis, Co-Founder of Gigi Hill, to lead the integration of Gigi Hill handbags and accessories.
Gigi Hill, based in Orange County California and started in 2007, was born out of the need for women to have more stylish, and functional handbags and luggage.  The line will be marketed within Youngevitys fashion and jewelry verticals where the company believes many strong cross marketing opportunities exist.
Gigi Hills new collection is expected to be available in the second quarter of 2018.
"We are extremely honored and excited to join the Youngevity team and its family of brands.  We feel Gigi Hills unique collection of travel and everyday accessories will thrive within Youngevitys omni direct platform.
As part of Youngevity, our Stylists should greatly benefit from the robust earning opportunity and cross selling benefits that exists within Youngevity,'
said Co-Founder, Gabrielle Gigi' DeSantis.
Steve Wallach, Youngevity Chief Executive Officer, said, We are impressed with the loyal following of the Gigi Hill brand and we are excited to be forging a partnership with Ms. DeSantis.  We anticipate this partnership has the potential to create excitement and positively impact other verticals within Youngevity.'
About Youngevity International, Inc.                                    
Youngevity International, Inc. (NASDAQ:YGYI), is a leading omni-direct lifestyle company – offering a hybrid of the direct selling business model, that also offers e-commerce and the power of social selling.  Assembling a virtual Main Street of products and services under one corporate entity, Youngevity offers products from the six top selling retail categories:  health/nutrition, home/family, food/beverage (including coffee), spa/beauty, apparel/jewelry, as well as innovative services.
The Company was formed in the course of the summer 2011 merger of Youngevity Essential Life Sciences with Javalution® Coffee Company (now part of the company's food and beverage division). The resulting company became Youngevity International, Inc. in July 2013.
For investor information, please visit YGYI.com.  Be sure to like us on Facebook and follow us on Twitter.