Judge Orders Longaberger Parent Company JRJR Networks Into Court
May 27, 2018
By Team Business For Home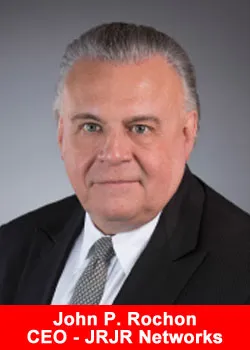 Representatives of the parent company of Longaberger have been ordered to appear in a Columbus courtroom to show how they will pay more than $2 million.
The order was issued by Franklin County Common Pleas Court Judge Mark Serrott last week and orders John P. Rochon, John Rochon Jr. or other representatives from JRJR Networks, the parent company of Longaberger, to appear on June 8.
The order was in response to a motion by Tami Longaberger's attorneys seeking information on payment of more than $2 million she was determined to be owed earlier this year. More than $1.2 million of the money owed is for Longaberger's salary, as well as an additional $608,000 in deferred salary.
Longaberger had sued to be reimbursed for a loan she had given prior to her resignation from the company in 2015. JRJR Networks, previously known as CVSL, had purchased a majority ownership of Longaberger in 2013.
In early May, Longaberger's attorney had filed a motion requesting JRJR representatives appear in court to determine how they will pay the money owed. Serrott granted the motion and set a hearing for June 8. At the hearing, a representative for JRJR will have to discuss the payments, revenues, assets, bank accounts or other means of satisfying the payment under oath.
The hearing is scheduled for 9 a.m. June 8 in Franklin County Common Pleas Court.
The company's future has been in doubt over the last month after it told its sales associates it had no operating cash and they should stop taking new orders. The stock exchange announced on April 11, it planned to remove JRJR Networks from the exchange because the companys common stock is no longer suitable for listing and trading on the exchange.
Tami Longaberger has a second case pending in Franklin County Common Pleas Court against JRJR, seeking repayment of personal loans she made to the company. That lawsuit seeks repayment of loans totalling $1 million, plus interest and coverage of more than $42,000 in legal fees.
Longaberger filed a motion for summary judgment in that case earlier this month.