Younique Sold 14 Million Moodstruck 3D Fiber Lashes
May 2, 2018
By Team Business For Home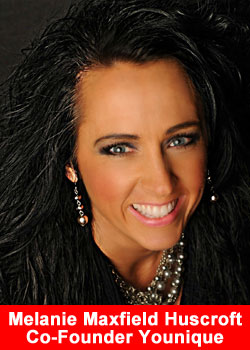 Mascara is one of those makeup products people feel passionate about. Whether its Reddit users fawning over Essence Lash Princess or debating if Too Faced Better Than Sex dupes live up to the hype, owning the perfect lash-enhancer is a non-negotiable in many people's books. Now theres another mascara whose numbers speak for themselves.
InStyle reported this week that Younique, the Facebook-popular brand, has sold 14 million units of their top-selling mascara'"Moodstruck 3D Fiber Lashes + Mascara ($29). Thanks to its popularity, the brand reformulated in 2017 to make it even better than before.
The new product is a three-step mascara that promises to amp up lash thickness and length by 500 percent with just one coat'"that's an additional 100 percent lash volume over the original formula. Furthermore, the fiber mascara applicator has also been completely revamped to ensure better grip along lashes for boosted results.
The application steps are simple: First, apply the transplanting gel to lashes to give the 3D fibers something to adhere to. Then, apply the 3D fibers to the wet gel before sealing them to your lashes with another coat of the transplanting gel. Repeat these steps until you reach the desired length and volume of your lashes.
It may sound like a lot of work, but if 14 million people are willing to spend $29 on this product, it must deliver some pretty impressive results. After all, a boost of 500 percent lash volume is seriously no joke.
About Younique
Founded in 2012 by Derek Maxfield and Melanie Huscroft, Younique is a disruptive, peer-to-peer e-commerce platform that enables its community of independent presenters to leverage social media to market and distribute Youniques line of innovative beauty products.
Younique offers high-quality cosmetic and skin care products via its approximately 200,000 active presenters, selling in 10 countries.  The company's product philosophy focuses on the intersection of science and nature to offer innovative and trend-leading products that support strong brand recognition with loyal presenters and consumers.
Younique is a mission-first company, committed to uplifting, empowering and validating women everywhere. The company currently operates in the following markets: United States, Canada, Mexico, Australia, New Zealand, the United Kingdom, Germany, France, Spain, and Hong Kong.