Rain International Events in Europe Attract 4,000 Attendees
June 29, 2018
By Team Business For Home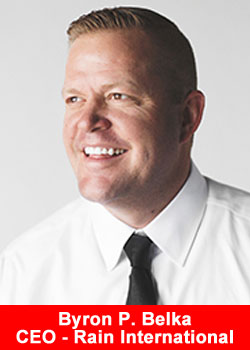 Rain Internationals seed-based nutrition is spreading speedily all across the European Continent.
Events, meetings, and webinars, all seem to be happening simultaneously as seed-nutrition makes its way through western and eastern Europe.
Over 4,000 Rain Partners and guests gathered to hear about the bright future of seed-nutrition at an event called Rain Arena.
Additionally, dozens of meetings were held all over Eastern Europe with similar results.
These meetings are happening in conjunction with the announcement of a new scientific group called International Seed Nutrition Society (ISNS), a group dedicated to the study and future of seed nutrition, along with the release of a brand new, seed-based protein supplement called Form.
Seed Nutrition is not only spreading quickly into the homes, hearts, and bodies of those in Europe, but in many other parts of the world as well. It doesnt seem to be slowing down.
About Rain International
Rain International is the original creator of seed-based nutrition. Our experts have gone to the source of plant nutrition to formulate products proven to support healthy lives.
Rain International is more than the products we sell. From the beginning, we set out to make changes to improve the world around us starting with the health industry and moving beyond its borders into global sustainability, education initiatives, elevated lifestyles, and more.
We believe that the ultimate human experience we all crave is within everyones reach, and we dont mind leading the way. For more info visit www.rainintl.com