Market America's 26th Annual Convention Draws 20,000+ From 10 Different Countries
August 15, 2018
By Nicole Dunkley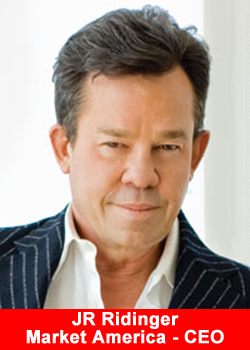 Market America concluded its 26th annual International Convention at the Greensboro Coliseum. It's an event that continues to bring millions of dollars to the city of Greensboro.  The event ran Aug. 9-12, and President Henri Fourrier, of the Greensboro Area Convention & Visitors Bureau, told Triad Business Journal it was expected to bring in $16 million.
Market America, which was founded and headquartered in Greensboro, is a product brokerage and internet marketing company. The company runs the website shop.com.
Marc Ashley, chief operating officer of Market America, said the convention brought over 20,000 entrepreneurs from 10 different countries to Greensboro.
During the convention, attendees use more than 80 percent of the city's hotel inventory, about 9,000 rooms, according to the Greensboro Area Convention and Visitors Bureau.
"We're glad to have that," Ashley said. "We're a company that was started out of a small little house in Greensboro."
Ashley said attendees are affiliated with Market America and shop.com as entrepreneurs selling and earning through the company's online retail platform, and the convention is a chance to showcase new products, new technologies and new services training.
Celebrities have usually been a part of the event throughout the years, bringing in the likes of Jamie Foxx, Fat Joe and Kim Kardashian. One of the headliners this year was actress, producer, businesswoman and author La La Anthony.
The company generated a little under $900 million in retail sales, Ashley said, and the number of entrepreneurs selling products on shop.com is 180,000. That number grows around 20 percent a year, Ashley said.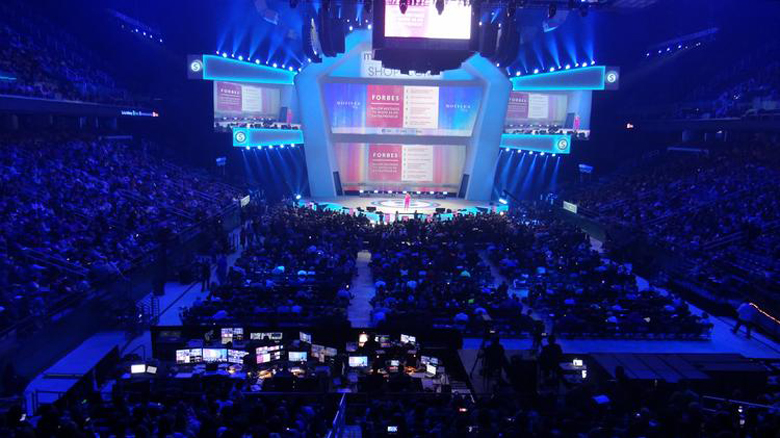 ABOUT MARKET AMERICA, INC. & SHOP.COM
Market America, Inc. is a product brokerage and Internet marketing company that specializes in One-to-One Marketing. Its mission is to provide a robust business system for entrepreneurs, while providing consumers a better way to shop.  Headquartered in Greensboro, NC, the company was founded in 1992 by Chairman and CEO JR Ridinger and has generated $7.6 billion in accumulated sales.
Market America employs nearly 900 people globally with operations in the United States, Canada, Taiwan, Hong Kong, Australia, United Kingdom, Mexico, Spain and Singapore (Malaysia is opening in September 2017).  Through the companys shopping website, SHOP.COM, consumers have access to over 40 million products, including Market America exclusive brands and thousands of top retail brands.
Internet Retailer has ranked SHOP.COM #66 in the 2017 Internet Retailer Top 500 Guide and the 18th fastest growing Internet Mobile Retailer.  By combining Market Americas entrepreneurial business model with SHOP.COMs powerful comparative shopping engine, Cashback program, Hot Deals, ShopBuddyâ"¢, social shopping integration and countless other features, the company has become the ultimate online shopping destination.