Total Life Changes Back to Basics Tour Heads to Houston with Motivational Speaker Eric Thomas
September 9, 2018
By Nicole Dunkley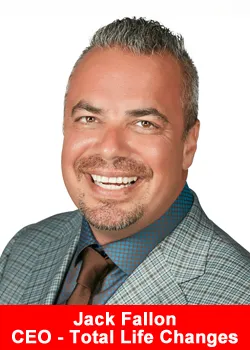 Everything is Bigger in Texas, Total Life Changes is #HeadingDownToHTown September 21st-22nd.
Total Life Changes B2B tour is heading to Houston with special guest and keynote speaker Eric Thomas to help empower and inspire independent business owners to reach their goals and learn how to apply his secrets of success on their own pursuit to greatness.
Eric Thomas, known as the hip hop preacher, has become one of the most impactful motivational speakers in the industry. Not only is he a World-renowned speaker, but he is also a critically acclaimed author, educator, and respected pastor. What led him there? His incredible story.
Thomas was a homeless, high-school dropout with an absent father facing various other obstacles during his young adulthood. Now, Eric Thomas, Ph.D., takes his personal experiences and turns them into lessons as he travels the globe to help others reach their maximum potential and bring their goals to life, just like he did his.
Thomas, better known as ET to his following, also uses his personal experiences to talk about how it may take years to accomplish your own definition of success. He emphasizes that it is never too late to start taking the crucial steps that are necessary to become a better you. And if you are truly committed to your goals and are willing to make the necessary sacrifices it takes to get there, you will become successful.
It is through his personal struggles that led Thomas to become the success story he is today, as his words continue to impact millions of people in several hundred countries around the globe!
Total Life Changes is thrilled to have Thomas as a keynote speaker at their B2B event in Houston. Thomas commitment to community activism through his nonprofits, as well as his drive, tenacity, and spiritual walk are all admirable traits to have in this industry. Not only that, but his desire for greatness and hunger for success leads a great example for all independent business owners (IBOs), especially those at TLC.
About Back to Basics
Each Back to Basics event is a combination of outstanding product testimonies, product training, leadership training, and recognition. Some highlights include revealing three weight loss winner contestants live on stage, acknowledging and rewarding the top three retailers and the top three enrollers in the company (since the previous months event), as well as IBOs that brought the most guests. TLC even raffled off a branded car during its last event in Medellin, Colombia.
The next B2B Event will follow the same format as the previous events; three new winners of the companys weight loss contest will be revealed and share their story in front of the live audience.
IBOs and their customers are encouraged to submit their before and after pictures and weight loss testimony for a chance to win free airfare, hotel accommodations, and a professional makeover. Visit www.TLCHoustonContest.com for more information.
After the B2B event in Houston, Total Life Changes is heading to the Dominican Republic for an International Latin convention in October. Following their Latin event they will close out 2018 with events in Florida in November and New York in December.
Visit www.BackToBasicsTour.com for more information about the next B2B event in a city near you.
About Total Life Changes
Total Life Changes offers a diverse product portfolio of health, wellness and beauty products. Founder and Tea Executive Officer Jack Fallon created TLC over 16 years ago with a single product: NutraBurst®.
Since that time, TLC has continued to develop the Iaso® brand of products to include a diverse and attractive product portfolio matched with a hybrid binary compensation plan. This allows IBOs of TLC to be rewarded quickly for introducing new customers to our products and business opportunities. Find out why so many are saying, It really is different over here.'