Lela Russo Named MONAT Vice President of Marketing
November 6, 2018
By Nicole Dunkley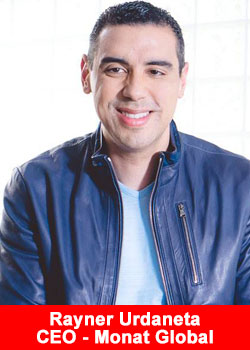 MONAT® Global recently announced it has named direct selling industry veteran Lela Russo as vice president of Marketing.
"Lela will play a vital role in supporting our ambitious growth," said President Stuart MacMillan. "Her experience in our industry will provide valuable insight to support our fast-growing line of products, which will ultimately aid in MONAT's strategy for continued advancement and success. I'm pleased to welcome Lela to our team."
In her new role, Russo will create, communicate and deliver value-offerings for MONAT Market Partners, VIP customers and retail customers. She is also be responsible for expanding global brand awareness.
"As I embark on my journey with MONAT, I look forward to witnessing—and being part of—the company's continued innovation and growth," said Russo. "I am pleased to join the MONAT family."
Russo will office at MONAT's corporate headquarters in Miami, Florida.
About MONAT Global
MONAT Global is a wholly owned subsidiary of Alcora Corp., whose holdings include LEUDINE Global, an established Direct Selling company specializing in premium beauty and wellness products throughout the US and Latin America and B&R Products, their research, development and manufacturing Laboratory subsidiary.
All three companies are headquartered in and around Miami, Florida. MONAT was founded in 2014 to enter the multi-billion dollar haircare market and provides groundbreaking opportunities through a novel Social Marketing approach to Direct Sales. The company offers a unique and exciting business model and one of the most generous compensation plans in the U.S., Canadian and U.K. and European markets.