Network Marketing Leaders In Iran Make History
November 30, 2018
By Team Business For Home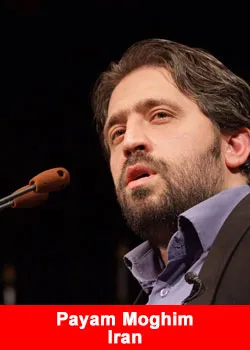 As we mentioned in previous articles… MLM is booming in Iran.
But in the meantime recently, we have heard in the news that economic situation in Iran is in downturn. But even in this situation there are so many men and women who are looking at the direct selling profession as an opportunity to change their life.
Atorina company is helping the whole profession to grow by providing training material and holding generic events.
Payam Moghim as the CEO of Atorina says
"When we started three years ago, leaders were not interested in attending generic events. Because they didn't believe that generic events can help them and most of them were thinking that why should their people sit beside another person in another company.

It really took time for us to make them trust us and trust generic events."
Payam believes that attending to generic events help people of the profession to see the bigger picture!
"if you just put your people in the same room every time and make them to listen just to same voices after a while your people will not grow." Says Payam.
He found mastermind event as a good opportunity to gather leaders together.
"Having a panel of international speakers in our country wasn't an option. So we were thinking that how can we have a huge contents and great speakers together in a 3-day event. Until we were introduced to mastermind event through our best friend Wes Linden." Says Payam.
Even a video of an event on a silver screen can be very interesting for the people who has hunger to learn.
"at first, I was worried that people will not accept to come to a venue for three days and sit for 8 hours each day to just watch video of mastermind event with subtitle" says Payam.
"but we did it… at the early days of ticket selling when I looked at the names of the attendees I couldn't believe it. But finally that was happening!"
On November the 14th finally the 3-day event started and all of these leaders from different companies came to learn.
"the event itself went very well. Speakers at the mastermind really killed it! But one thing that caught my attention was the friendship that started to happen between the biggest leaders of the profession in my country" says Payam.
After three days of the event, Sixteen leaders of six different companies decided to spend some time with each other at dinner.
"after six years finally, we did it! These guys spent these years to fight with each other and now, they gathered around a table to have a discussion about how to make this profession grow" says Payam.
Each of these leaders has his/her own +10K distributors team but all of them are committed to help the whole industry.
"it's not about fighting for pieces of the pie anymore. It's about how to make this pie bigger and bigger everyday, you will hear a lot about these people soon"