QNET Wins CSR e-Commerce Company Of The Year
November 25, 2018
By Team Business For Home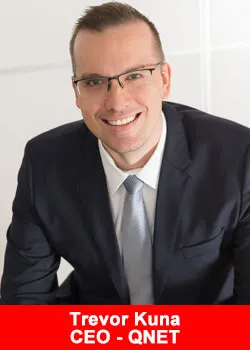 QNET has been adjudged the CSR e-commerce Company of the Year at the Ghana Corporate Social Responsibility Excellence Awards (GHACEA).
QNET, a prominent global direct selling company, providing a range of products that are offered through its e-commerce platform by Independent Representatives (IRs) in over 100 countries, has therefore joined the list of notable socially-responsible companies in the country. GHACEA was organized by the Centre for CSR, West Africa.
The Minister for Business Development, Hon. Ibrahim Mohammed Awal congratulated winners and urged them to do more. In his speech, Hon. Awal said:
"The job of developing society is not only government, it is a collective responsibility. Companies that are socially-responsible are government's partners in development. We say thank and we challenge you to do more."
The event brought together, many captains of industry, renowned academicians, President of the Association of Ghana Industries (AGI), President of the Federation of Association of Ghanaian Exporters, Country Directors of Japan International Cooperation Agency and Plan International, Chief Executive Officers of blue-chip companies, the media and other stakeholders.
GHACEA is Ghana's biggest platform that showcases and recognizes brands and their sustainable socially-responsible projects and activities over a given period. It hosts captains of industry, government regulatory agencies, international development partners, civil society organizations, leading local and international companies based in Ghana, the media and other stakeholders.
Speaking at the Awards Night, Mr. Biram Fall, Regional General Manager for QNET in Sub-Saharan Africa said;
"QNET is delighted to be honoured and recognized for its continuous commitment to making society a better place for all.
We invest heavily in sustainable corporate social responsibility projects across different parts of Africa through ourCorporate Social Responsibility arm, RYTHM Foundation whose vision is realised through three pillars: Children with Special Needs, Community Development and Community Wellbeing.
The Foundation aims to empower mankind to be self-reliant and provide sustainable solutions to many of the world's problems today such as hunger, illiteracy, the lack of water and sanitation.
In 2017, QNET Ghana, through RYTHM Foundation, provided 50 Kindle e-readers which were pre-loaded with 100 culturally-relevant books each for students in Nima, a large slum within the city of Accra, Ghana."
He continued: "As the corporate heartbeat of QNET, RYTHM Foundation keeps alive employees' social conscience, and serves as a constant reminder of the company's core purpose, which is to make a difference in the workplace, communities and societies at large. Through the worldwide projects of RYTHM Foundation, employees are given the opportunity to become a catalyst of change by channelling their skills, experience, passion and dedication towards improving the quality of life around the world, in various communities where the we operate."
QNET is also active in sports sponsorships around the world. Some of the more recent prominent partnerships include being the
Direct Selling Partners of Manchester City Football Club and Manchester City Women's Football Club, and the Confederation of African Football (CAF) for Total CAF Champions League,

Total CAF Confederation Cup and Total CAF Super Cup for 2018 and 2019. Previous major partnerships have included Formula One, badminton and more, due to the company's strong belief that the drive, passion and teamwork of sports mirrors that of QNET.
QNET won the CSR e-Commerce Company of the Year while other notable companies such as Vodafone, Unilever, Guinness, MTN and few others won in other categories.
 About QNET
QNET is one of Asia's leading direct selling companies offering a wide range of health, wellness and lifestyle products that enable people to lead better lives. For 20 years, QNET's grass-roots business model fuelled by the power of e-commerce has helped empower millions of entrepreneurs in more than 100 countries worldwide.
QNET is headquartered in Hong Kong and has a presence in more than 25 countries around the world through subsidiaries, branch offices, agency partnerships, and franchisees.
QNET is a member of the Direct Selling Associations of Malaysia, Singapore, the Philippines, Indonesia, and UAE, as well as the Hong Kong Health Food Association and the Health Supplements Industry Association of Singapore among others.
QNET is also active in sports sponsorships around the world. Some of the more prominent partner-ships include being the Direct Selling Partner of Manchester City Football Club and the Confederation of African Football (CAF) for Total CAF Champions League, Total CAF Confederation Cup and Total CAF Super Cup for 2018 and 2019.
For more information, please visit QNET's website at www.qnetafrique.com