Shaklee Welcomes Genadijus Sokolovas And Sarah Scherer-Oursland
December 8, 2018
By Team Business For Home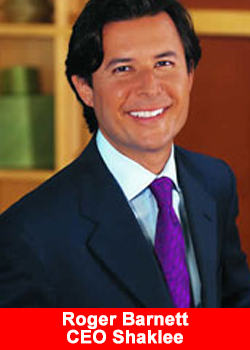 Shaklee Corporation, a leading natural nutrition company, is proud to announce the addition of world-renowned sports physiologist Dr. Genadijus Sokolovas and Sarah Scherer-Oursland, a registered dietician and nutritionist for the Shaklee Pure Performance Team.
Sokolovas and Scherer-Oursland will advise the 90+ Team members on matters concerning sports nutrition and dietary supplements for top performance on the field of play.
Dr. Sokolovas has been the leading researcher on the impacts of lactic acid production in elite athletes. He has worked with scores of Games gold medalists, including US swimmer Michael Phelps, and served as Director of Physiology for the US Swimming team for nearly 10 years. He currently works with numerous sport national governing bodies to help analyze and prepare athletes for optimum performance in high-exertion activities. His research has led to the development of training and competition protocols for elite athletes all over the world.
"I have spent years seeing the positive impact Shaklee has had on many Games athletes through providing pure and effective nutrition products," said Dr. Sokolovas.
"I'm thrilled to join forces with Shaklee and their Pure Performance Team to explore how Shaklee nutrition can improve athletic performance for Games athletes and developmental athletes."
Scherer-Oursland graduated magna cum laude from Texas Christian University with a BS in nutrition, then completed the Coordinated Program in Dietetics, an MBA, and a secondary degree in healthcare management. She was also a two-time member of the US Team, competing in shooting in the 2012 Games in London and the 2016 Games in Rio de Janeiro.
She has won multiple National Championships and a World Cup gold medal and holds multiple national and world records. She currently resides in Montana and will consult remotely with Shaklee athletes worldwide.
"Many athletes often overlook the importance of proper nutrition, giving precedence to other aspects of their training regimen,"
said Scherer-Oursland. "Convincing elite athletes that proper nutrition is fundamental to performance can be challenging. This provides a unique opportunity for me to relate my personal Games performance and nutrition expertise to the next generation of athletes." She added,
"I became a registered dietician in 2014 and competed in the 2016 Rio Games, so I think I've garnered the credibility and expertise to serve the Shaklee athletes."
President of Shaklee U.S. and Canada, Heather Chastain, recognized Dr. Sokolovas's and Scherer-Oursland's potential for improving the performance of Shaklee athletes: "The Shaklee Pure Performance Team consists of athletes from various sports and backgrounds, some with limited physiology and nutrition coaching, so Genadijus's and Sarah's ability to consult with them about their training, diets, and nutrition will be invaluable. We're trying to give our athletes—all athletes, really—the ability to extend their careers and improve their results with great physiology advice and nutrition before, during, and after their competitions."
To learn more about the Shaklee Pure Performance Team, visit https://athletes.shaklee.com/.
About Shaklee
Since its inception, Shaklee Corporation has combined breakthrough scientific research with pure, safe, and proven ingredients to develop the world's most cutting-edge and life-enhancing health products. Founded by Dr. Forrest C. Shaklee, who developed the first multivitamin in the U.S. 100 years ago, Shaklee is a leading health and wellness company with a long history of pioneering advances in nutritional science.
Shaklee products are backed by over 135 clinical studies, published papers, and scientific presentations that show they make a difference in your health.
Shaklee is one of the most well-established names in the nutritional supplement and direct selling industries with over 1.2 million members worldwide.