LulaRoe Facing Pyramid Charges By Washington State Attorney General
January 27, 2019
By Team Business For Home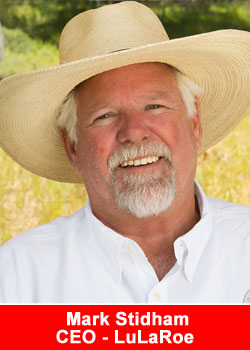 The Washington state attorney general has filed a lawsuit against the California-based clothing company LuLaRoe contending the business is a $1.5 Billion pyramid scheme.
Attorney General Bob Ferguson announced the lawsuit filed in King County Superior Court in a prepared statement Friday, saying thousands of Washington residents have lost money selling clothes for LuLaRoe.
If the court rules that LuLaRoe broke the law, Ferguson says he will seek up to $2,000 in penalties per violation in addition to fees and other relief. He says he will also attempt to recover lost funds for Washington consumers affected by the company.
The complaint says that LLR's bonus structure and misrepresentation violated the Antipyramid Promotional Scheme Act and the state Consumer Protection Act. Ferguson named Mark Stidham, DeAnne Stidham, and Jordan Brady as defendants.
Ferguson alleges that LLR paid out huge bonuses to consultants that made wholesale purchases. The bonus structure incentivized consultants to recruit friends to sell the LLR.
Onboarding packages to start selling LLR ranged from $2,000 to $9,000.
In an email, a LuLaRoe spokesperson said the claims in the lawsuit are completely without merit and the company will fight vigorously against them.
"We are enthusiastic about the strength of the LuLaRoe brand, strong consumer demand for our new apparel designs and enhancements, and the passion of tens of thousands of Independent Fashion Retailers across America,"
the company spokesperson, who declined to give a name, wrote in the email.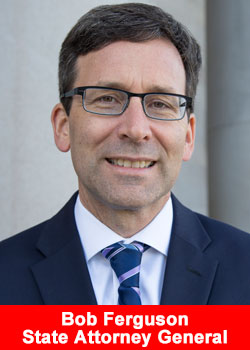 Ferguson said the company misrepresented and failed to honor its refund policies in violation of the state Consumer Protection Act.
"LuLaRoe tricked consumers into buying into its pyramid scheme with deceptive claims of high profits and refunds for unsold merchandise,"
said Ferguson in a prepared statement.
"Instead, many Washingtonians lost money and were left with piles of unsold merchandise and broken promises from LuLaRoe. It's time to hold LuLaRoe accountable for its deception."
More than 3,500 Washington residents have become "Independent Fashion Consultants" for LuLaRoe since the start of 2014, and fewer than 2,000 are still active with the company, he said.
Ferguson's complaint cites several instances in which LuLaRoe executives are accused of making claims about income and lifestyle, such as promising full-time income for part-time work.
In one such example, DeAnne Stidham is accused of telling consultants, "I mean I could blow your, your mind away by telling you that we have over 100 people that make a lot of money, like between $50,000 to $500,000 a month, and I'm not lying," the suit said.
The complaint also alleged that Stidham on several occasions asked top consultants to publicly share their bonus checks at company events. A photo included in the suit shows the Stidhams posing with a husband-and-wife consultant team and holding a giant check worth $1.4 million.
"While Defendants sometimes provide disclaimers when making these and other income or lifestyle claims, their attempts are inadequate,"
the suit said.
Ferguson's complaint further alleged that annual income-disclosure statements published to LuLaRoe's website are misleading and the company failed to post a disclosure statement last year.
The complaint also attacked LuLaRoe's minimum-ordering requirement, saying it forced consultants to buy large amounts of clothing that they could not sell within a reasonable time frame. This practice, known as inventory loading, is "unfair and deceptive,"
Ferguson's office said in a press release.
In addition to this lawsuit, LuLaRoe is also facing a $63 million lawsuit from its chief supplier, Providence Industries, which alleges the clothing company has failed to pay its bills for months. LuLaRoe has denied the claims in the lawsuit.
Ferguson is asking a judge to stop LuLaRoe from continuing what he says are unlawful business practices in Washington state. He also wants a judge to order the company to pay restitution to customers.
As first published by Herald Net.com  Business Insider and Seattle Times