QNET Steps Up To Support Tsunami Victims In Indonesia
January 22, 2019
By Team Business For Home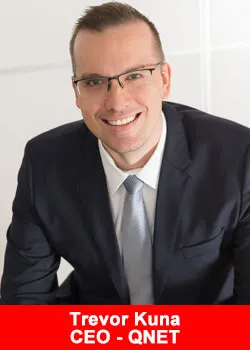 Asian direct selling company QNET has stepped in to support relief and rehabilitation efforts to those affected by the recent Tsunami in Indonesia in the provinces of Banten and South Lampung.
The tsunami which struck parts of Western Indonesia without warning in late December was caused by an underwater landslide induced by the eruption of the volcanic island Anak Krakatau.
It resulted in hundreds of deaths and destroyed homes, leaving many of the survivors without shelter, electricity or access to food and clean water.
QNET, which has a prominent presence in Indonesia through offices in Jakarta, Bali and Surabaya, mobilised its staff and distributor network to help out with relief efforts, and a fund-raising campaign.
QNET volunteers gathered blankets, sheets, non-perishable food, vitamins and medicine and distributed it in the affected communities. The fundraising campaign raised USD 25,000 towards relief efforts to which QNET has contributed USD 15,000.
"Indonesia has been home to QNET for nearly 20 years. Back in 2004, when the Indian Ocean Tsunami destroyed large parts of Western Sumatra, we were there to help out with relief and rehabilitation efforts.
We are proud to have adopted a village in Aceh in 2005 and help with rebuilding schools and homes. We have always done our part to help our local communities whenever natural disasters have struck in Indonesia, which also impacted the lives of many of our distributors.
We are part of the community and we are committed to supporting those who need help in line with our mission, RYTHM (Raise Yourself To Help Mankind)", said Trevor Kuna, CEO.
About QNET:
QNET is one of Asias leading direct selling companies offering a wide range of health, wellness and lifestyle products that enable people to lead better lives. For 20 years, QNETs grass-roots business model fuelled by the power of e-commerce has helped empower millions of entrepreneurs in more than 100 countries worldwide.
QNET is headquartered in Hong Kong and has a presence in more than 25 countries around the world through subsidiaries, branch offices, agency partnerships, and franchisees.
QNET is a member of the Direct Selling Associations of Malaysia, Singapore, the Philippines, Indonesia, and UAE, as well as the Hong Kong Health Food Association and the Health Supplements Industry Association of Singapore among others.
QNET is also active in sports sponsorships around the world. Some of the more prominent partnerships include being the Direct Selling Partner of Manchester City Football Club and the African Club League Championships of the Confederation of African Football (CAF).
For more information, please visit QNETs website at www.qnet.net