Alliance In Motion Global Launches Cutting Edge Wearable Health Devices
February 16, 2019
By Team Business For Home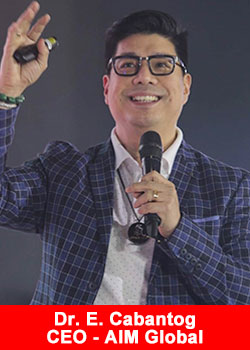 AIM Global's trailblazing products – iPro-Tect 24/7 & Ener-Chi Pendant can help combat flu and other common diseases.
iPro-Tect 24/7 is a wearable health device that creates a 1-2 meter green zone that acts as a barrier against unwanted elements such as common viruses and bacteria. This self-protection product is a certified antiviral and antibacterial mobile device.
iPro-Tect24/7 is proven effective against corona virus, rotavirus and influenza A to name a few. The device keeps you protected 24 hours a day, 7 days a week. Manufactured in the US, iPro-Tect 24/7 is backed by Japanese technology with 30 years of clinical research.
The Ener-Chi Pendant is the newest upgraded carrier of iPro-tect 24/7, making this combination the world's first mobile round-the-clock protection against bacteria, viruses and ElectroMagnetic Field (EMF) radiation.
The Ener-Chi Pendant is infused with subatomic technology, electromagnetic and subtle energies that also lessen the harmful impact of EMF radiation.  Furthermore, this health device helps improve the body's natural balance, flexibility, stamina, performance and endurance. It also aids in renewing of cells and strengthening of the immune system. Ener-Chi Pendant is manufactured by Vital Force Technology, USA.
With AIM Global's iPro-Tect24/7 and Ener-Chi Pendant, flu infection, pneumonia and other common diseases can be prevented before it can harm you, your family and loved ones.
In the Philippines, a huge influx of reports about the state of influenza, or the 'flu', in the country has gone pandemic. In this time and age, being infected with viral diseases is very frightening as it can develop into severe complications.
The Department of Health (DOH) cited that a total of 58,802 cases of influenza-like illnesses afflicted men, women and children in the first half of 2018. By the end of the year, the cases rose to 153,659. The health agency also reported that in 2017, 75,970 death cases resulted from flu and pneumonia.
On a global scale, annual flu epidemics result to around 3 to 5 million cases with 290,000 to 650,000 deaths. With these alarming figures at hand, the World Health Organization (WHO) warned of another influenza outbreak within the year.
It is a known fact that a flu vaccine is considered as the most effective form of protection from the rising cases of flu. Unfortunately, the country is faced with yet another dilemma: a shortage of flu vaccine.
This flu vaccine shortage is tantamount to a considerable amount of "lag time" before the country can receive the vaccines needed for this quarter. Understandably, people will look for viable protection to their health to avoid airborne diseases.
As the common adage goes "prevention is better than cure", AIM Global will continue its commitment to help people improve the quality of life and to develop more innovative products for optimum health and wellness.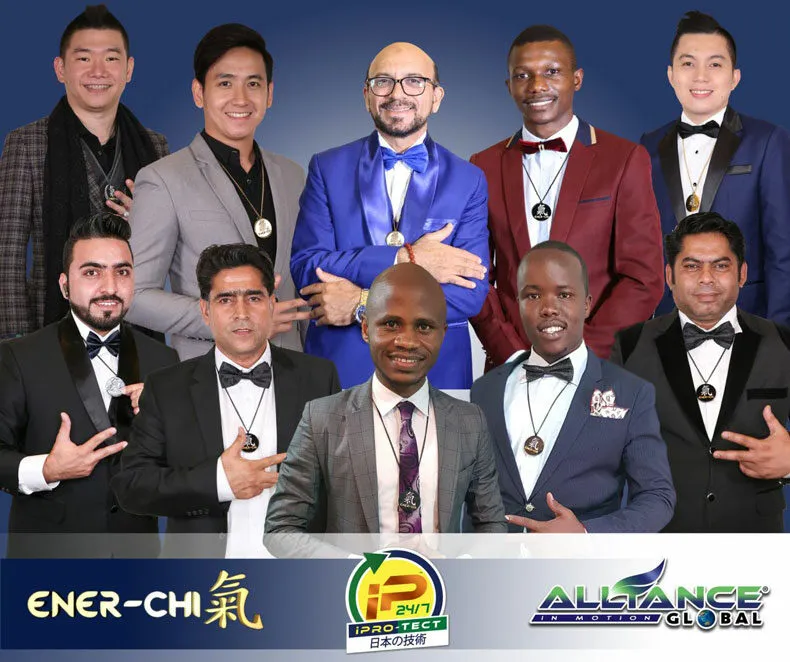 (news sources: DOH, WHO)
ABOUT AIM GLOBAL
Founded by Network Marketing icons Raymond "John" Asperin, Engr. Francis Miguel and Dr. Eduardo Cabantog in 2006, Alliance In Motion Global (AIM GLOBAL) is the leading direct sales network marketing company in the Philippines. The company markets and distributes top of the line Nutraceutical supplements, weight loss wellness products, personal care and skincare products, functional beverages and premium lifestyle products.
The company is a proud member of MLMIA (Multi-Level Marketing International Association) in USA, founding member of Direct Selling Association in Pakistan (DSAP) and Direct Selling Education Institute (DSEI) of Dubai, UAE.
AIM Global has 130 business center offices in the Philippines and has global offices in 19 countries namely Hong Kong, Singapore, Taiwan, Brunei, Papua New Guinea, UAE, Kuwait, Pakistan, Nigeria, Ghana, Kenya, Uganda, Togo, Ivory Coast, Cameroon, Tanzania and Rwanda.
AIM Global is categorized as "+AAA" business opportunity, Top 100 Solid MLM Direct Sales Company 2018-2019, Top 10 Momentum Direct Selling Companies 2018-2019, Founder/Director/CEO and Visionary President Dr. Eduardo Cabantog as one of the Ambassadors of Network Marketing – Hall of Fame 2018 by Business For Home, top awardee in the Direct Sales category of Asia Pacific Entrepreneurship Awards 2017 and winner at the International Innovation Award 2018 for its revolutionary Daily Payout System.