Kannaway Becomes First MLM Company To Have CBD Products Listed In Prescribers' Digital Reference
February 15, 2019
By Team Business For Home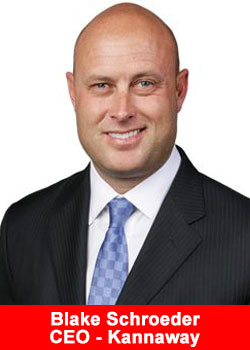 Medical Marijuana, Inc. (OTC: MJNA), the first-ever publicly traded cannabis company in the United States, subsidiaries HempMeds® and Kannaway® announced today that HempMeds® Real Scientific Hemp Oil™ (RSHO™) Gold Label and Kannaway® Pure Gold hemp-derived cannabidiol (CBD) products have become the first two hemp-derived CBD dietary supplements to be listed in the Prescribers' Digital Reference® (also known as Physicians' Desk Reference or PDR).
"It's an honor for our portfolio of companies to have the first CBD supplements listed in the iconic PDR®, which has been a resource for healthcare providers for over 70 years,"
said Medical Marijuana, Inc. CEO Dr. Stuart Titus. "We hope that this will help healthcare providers understand more about the benefits of our high-quality CBD products."
"Additionally, we are conducting a brief, exploratory and collaborative clinical study to explore this product as a health-promoting dietary supplement in prediabetic individuals. When complete, the study results will be incorporated in the product dossier and published in our label content within PDR® to help healthcare providers become more familiar with the evidence-based wellness-supporting values of our hemp-derived dietary supplements," added Dr. Titus.
PDR® has been trusted by healthcare professionals to deliver drug and supplement information for more than seven decades and remains committed to providing prescribers with access to drug labeling, safety and other clinically-relevant information.
The PDR® suite of services delivers multi-channel access to the most recognized drug information references in the U.S., interactive drug information services for EHR systems, and digital communications services via PDR.net® and mobilePDR®. PDR® does not independently vet any claims provided by manufacturers, nor endorse the products contained in the PDR®.
To view the PDR's listing for HempMeds® Real Scientific Hemp Oil™ Gold Label and Kannaway® Pure Gold, please visit https://www.pdr.net/full-prescribing-information/RSHO-Gold-dietary-supplement-24292.
Learn more about HempMeds® RSHO™ Gold at https://hempmedspx.com/ and Kannaway® Pure Gold at https://kannaway.com/.
About Kannaway®
Kannaway® is a network sales and marketing company specializing in the sales and marketing of hemp-based botanical products. Kannaway® currently hosts weekly online sales meetings and conferences across the United States, offering unique insight and opportunity to sales professionals who are desirous of becoming successful leaders in the sale and marketing of hemp-based botanical products.
About Medical Marijuana, Inc.
We are a company of firsts®. Our mission is to be the premier cannabis and hemp industry innovators, leveraging our team of professionals to source, evaluate and purchase value-added companies and products while allowing them to keep their integrity and entrepreneurial spirit. We strive to create awareness within our industry, develop environmentally friendly, economically sustainable businesses, while increasing shareholder value. For details on Medical Marijuana, Inc.'s portfolio and investment companies, visit www.medicalmarijuanainc.com.
To see Medical Marijuana, Inc.'s corporate video, click here.